st. LOUIS — Every year, Eddie McVey makes a few upgrades at his Irish bar, Maggie O'Brien's, on Market Street in Downtown West. But after hearing that a new Major League soccer stadium was being built across the street, McVay spent millions of dollars doing a complete, end-to-end renovation.
It's certainly the same Maggie's, with a bigger bar and a little better flow, most notably the forest green paint job on the outside of the restaurant. Having a choice "means the world to us in St. Louis," he said.
"We are proud to do business in St. Louis," said McVey. "This is the icing on the cake."
Since MLS unveiled its new St. Louis team in 2019, the Downtown West district has been inundated with investment, with nearly $820 million in development costs and 300 occupancy permits issued to date. In 2020 alone, the area received the most building permits in the entire city.
New businesses such as the ViolaSTL marijuana dispensary and the London Tea Room have opened or moved nearby. A historic redevelopment with hundreds of apartments will welcome residents this summer. Major street improvements are also underway that authorities have promised will improve pedestrian safety.
Much of the investment (around $500 million) was in the CityPark Stadium itself at Market and 22nd, built by Jim Kavanaugh, founder of the Taylor family's local ownership group, car rental giant Enterprise, and Worldwide Technology.
Officials at the City of St. Louis SC said they hope the excitement around CityPark and the new football team will be the catalyst for change. In other words, it encourages development, creates civic pride, and hopefully ushers in a new era for St. Louis.
Lee Broughton, Chief Brand Architect, St. Louis City SC, said: "Having a downtown that isn't the most vibrant space takes away the individual pieces that are there. … A lot of this is actually more than football.
St. Louis has long believed in silver bullets. Leaders pinned their hopes on renovations to Ballpark Village and Gateway Arch, but waited. But the Taylor family's investment in the football club and regional business group Greater St. Louis Inc., which makes the downtown area a key focus, could be very significant.
Downtown West was rising before the football team. But business owners in the area say CityPark has helped them work with residents to create a vibrant and sustainable neighborhood.
Fran Caradonna, CEO of Schlafly Beer, located one block north of Locust Street, said: "It's like your neighbor on the street shortening the lawn."
"Activity begets activity"
For three years, Caradonna had Olive Street, North 20th Street, Market Street, and North 22nd Street all but a handful of parking lots, low-rise brick retail buildings, interstate ramps, and underutilized streets. I've seen it transform from a bare green space to a 22,500-seat steel and concrete football stadium.
Breweries have had their typical ups and downs, and the worst has happened during the coronavirus pandemic. But these days, tap rooms are booming as more people head downtown. Caradonna hopes CityPark will draw even more.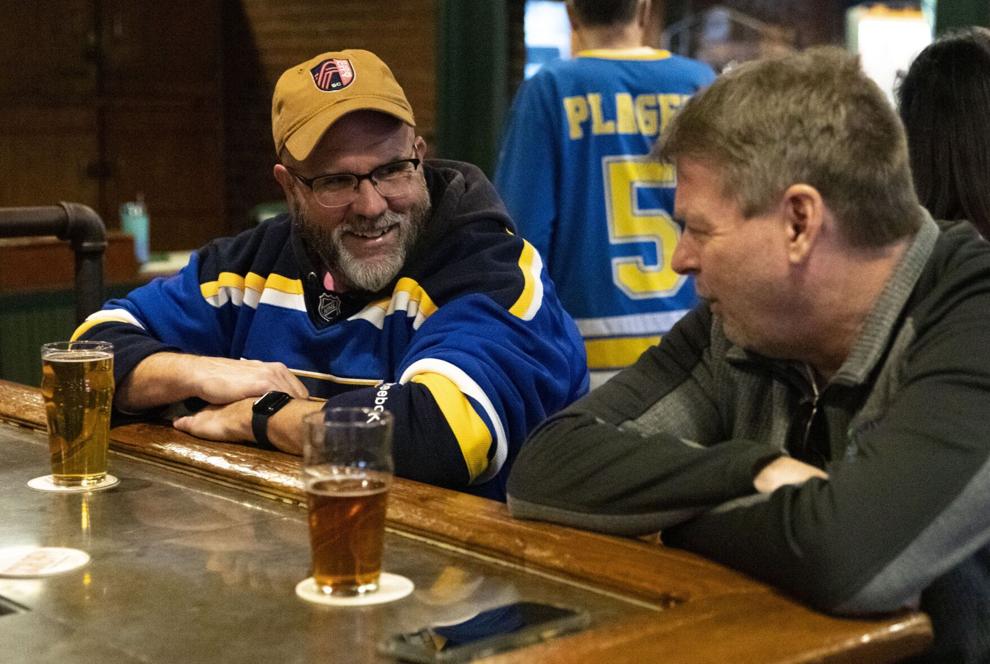 Gary Prosterman, president and CEO of the Memphis-based Development Services Group, said this is a big plus for the region. His firm was founded in 1906 as a mail-order catalog wholesaler and later Ben He builds The Victor, a 384-room apartment in the historic Butler Brothers Building that served the Franklin retail chain.
CityPark was one of the factors that convinced Prosterman's company to go ahead with a $130 million-plus redevelopment, as well as nearby employment centers like the National Geospatial-Intelligence Agency headquarters, which is due to be built less than two miles north. there was. The first 147 apartments will be ready for occupancy by June, along with approximately two acres of rooftop amenities, including swimming pools, pickleball courts and views of CityPark. The second phase is expected to be completed by this fall, he said.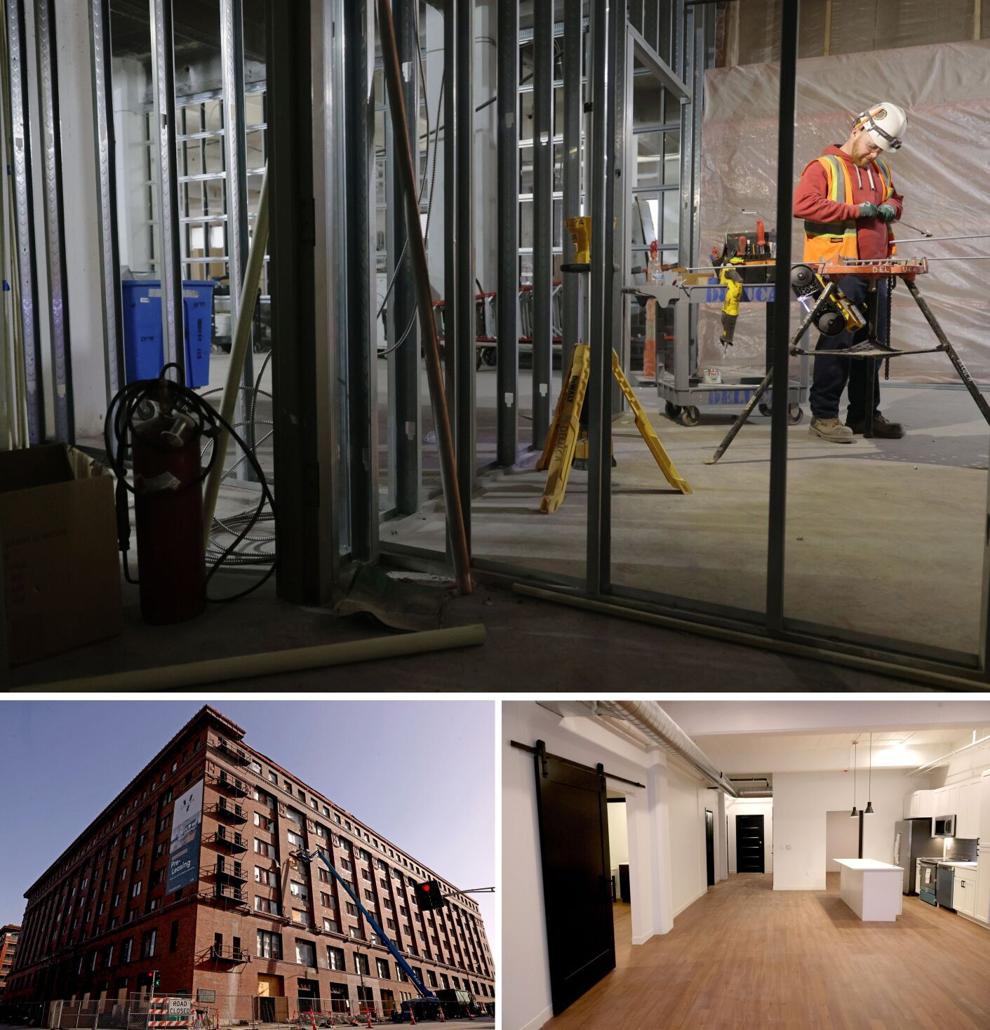 The Development Services Group met with other business owners in the area, including St. Louis City SC, to develop a neighborhood plan. Prosterman said he knows from experience that the stadium is not the main attraction for residents.
"Action begets action," he said.
Jackie James saw a lot of activity this summer when she moved her London Tea Room from her longtime residence near Tower Grove Park to Locust Street. Her new space is almost five times the size and can host more events such as tea classes and her May Charles III coronation celebrations. It's also about two blocks north of City Park. It's a happy coincidence for her from Surrey, England. .
She said there is nothing like the atmosphere surrounding a premiership match in England's top football league.
"I wish only Ted Russo would come here," James said, referring to the American television character who ended up managing the English football team.
At Olive's clinic, ViolaSTL, across from the stadium, business is growing every week.
Co-founder Dan Pettigrew said his company chose the location because it was downtown within reach of Illinois customers and within a growing area. . Located next to police headquarters is as much for safety as it is for making statements. But CityPark was a bonus and a "very pleasant surprise".
Founded by a former NBA player, Viola is fully committed to the game.
"We're excited to see people see the neighborhood and see new businesses opening and how it's reviving," Pettigrew said. to our neighborhood and all the businesses here. I really hope people get the chance to enjoy it."
"Catalyst Project"
The stadium is largely privately funded and is an anomaly among arenas nationwide. $5.7 million tax credit. His 25-year property tax relief worth $35 million. Amusement tax relief worth $22 million. Plus his 2% of special sales tax at CityPark is added.
A financial analysis by the city's economic development agency, St. Louis Development Corp., projected that the stadium would add $10.4 million to the city's coffers and $3 million to St. Louis Public Schools over 10 years.
The owning group taps into the region's rich football traditions, which will likely appeal to St. Louis' international workforce, said Sarah Coffin, a professor of urban planning at St. Louis University.
But Coffin warns that without a firm plan to address long-standing concerns such as housing and safety, CityPark will not foster change or economic development.
"There are other elements of downtown that need to change in order for downtown to become an attractive place to live. It will be," said Coffin. "A stadium can't do that."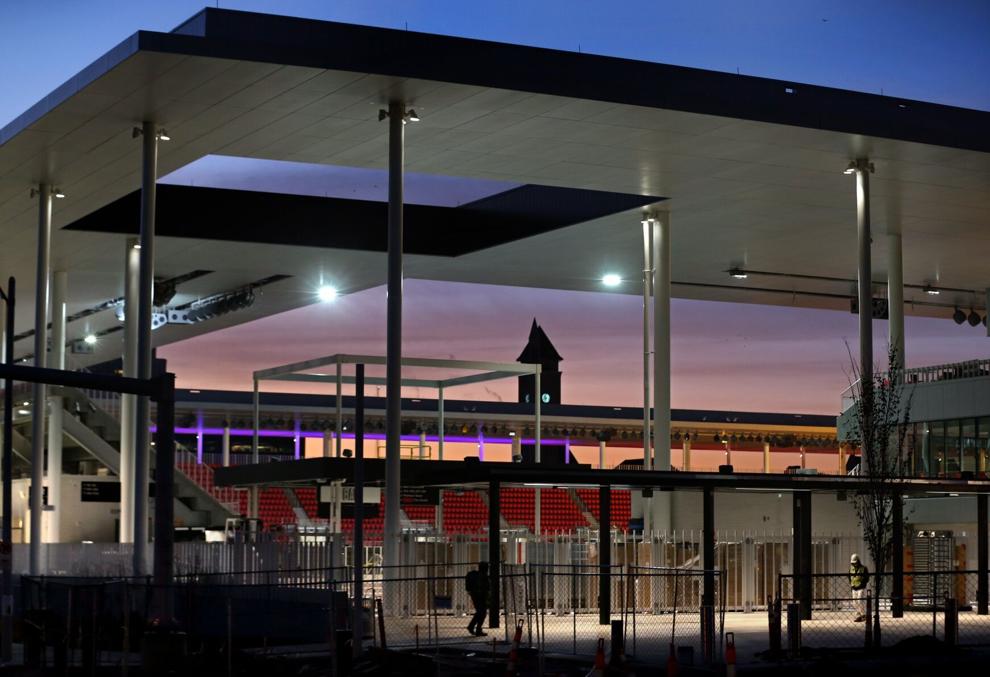 Greater St. Louis Inc., founded by Andy Taylor of Enterprise, makes the downtown area central for business groups in the region. Kurt Weigl of Greater St. Louis said the organization plans to make the area walkable and safer for pedestrians and cyclists, as well as creating more underutilized spaces like City Park. We will continue to invest in "catalyst projects" that bring in business and activity. Inc. Downtown Chief Executive.
The organization supports Brickline Greenways, which are expected to improve walkability by adding more than 12 miles of bike and walking paths throughout 14 neighborhoods in St. Louis, including past City Parks. increase.
Greater St. Louis also invested undisclosed funds from St. Louis real estate investor AHM Group in a proposed apartment development near 20th and Locust, just north of the stadium.
"What we are creating now is a plan to take downtown to the next level," Weigle said.
Jassen Johnson has been the sole developer in the Locust and Jefferson Avenue neighborhoods for the past 15 years, working to realize the vision of the Jefferson Connector, a mixed-use project featuring offices, apartments and restaurants, on the boundary between Downtown West and Midtown. We have invested $100 million in the neighborhood. A retail store that connects the downtown and midtown districts.
Over the last few years, Johnson has seen others join him and development take off at warp speed thanks to CityPark. He's excited about the prospect of people coming to the area that hadn't been to the area before St. He was Lewis City SC.
And he's particularly focused on getting other business owners and developers in the area to come together to form a single vision of what they want the area to be.
The work isn't done, but it's on its way, he said.
Johnson said, "Through all the trials and tribulations, we're making sure it was worth it."