Chapel Hill's popular pet shop, and the wider Triangle community, change ownership.
Founded and operated by Chapel Hill resident Frank Papa in 2002, Fido was sold to Kentucky's Feeders Pet Supply. The sale was first reported by Louisville Business First on February 24th.
"Twenty years later, 360 days a year, Dad tells Chapelboro: And he decided that today's product selection and pricing—it's time for a change. "
A sign outside the Chapel Hill location indicates that the name change to the Feeders Pet Supply brand will not change the store, employees or product offerings. Additionally, the Kentucky Chain rewards program inherits customer history from Fido's loyalty program.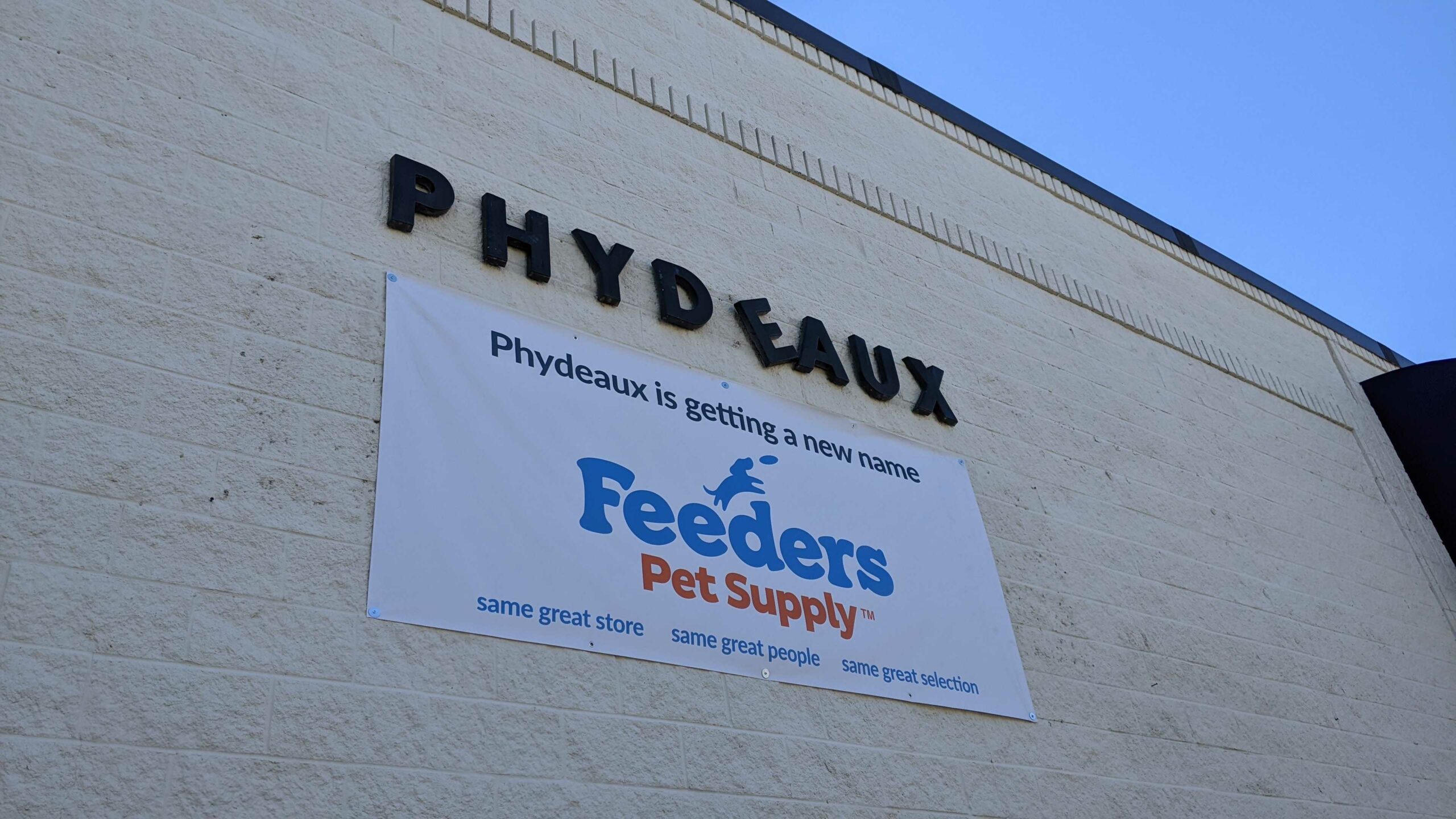 The first Phydeaux store opened in Carr Mill Mall in 2002 before moving to its current Chapel Hill space off South Elliott Road in 2008. All three of his offices in Chapel Hill, Raleigh, and Cary are part of the deal, and Louisville-based Feeders Pet Supply has opened its first branch in North Carolina. Beyond Kentucky, there are dozens of chains in Tennessee, Ohio, Indiana, and Michigan.
Papa cited his personal plans to move out of the Chapel Hill area and the challenges of running an independent retail business as motivations for the sale. He told Louisville Business First that it was "hard to walk away" from Fido, but he believes the store is "in good hands."
"My point in creating Phydeaux was to show that retail can operate ethically and profitably at the same time," Dad told Chapelboro. Over 20 years possible. We are proud of what we have achieved over the years with all of our wonderful staff. "
---
Chapelboro.com does not charge a subscription fee. You can directly support your local journalism efforts here. Want to learn more about what you've seen in Chapelboro? Sign up for our bi-weekly newsletter for free local news and community information.
Related