Jason Sudeikis is an actor that has had an increasingly prolific career as a comedy actor. After his time as a cast member on Saturday Night Live, he starred in a number of iconic 2010s comedies, before landing his most iconic leading role in Ted Lasso (season 3 premieres on March 15). He has increasingly become one of the most recognizable and memorable modern actors in the realm of comedy, and already has a stellar catalog of exceptional films.
Despite being well known for his work in his wheelhouse genre of comedy films, Sudeikis has also lent his talents to a number of other genres, including dramas, biopics, and animated voice work. While not nearly as long of a career as other comedic actors, Sudeikis has already proven himself to be a tour de force in the world of acting, and will only continue to thrive as a great comedic actor, as proven by his fantastic IMDb page.
10
'Driven' (2018)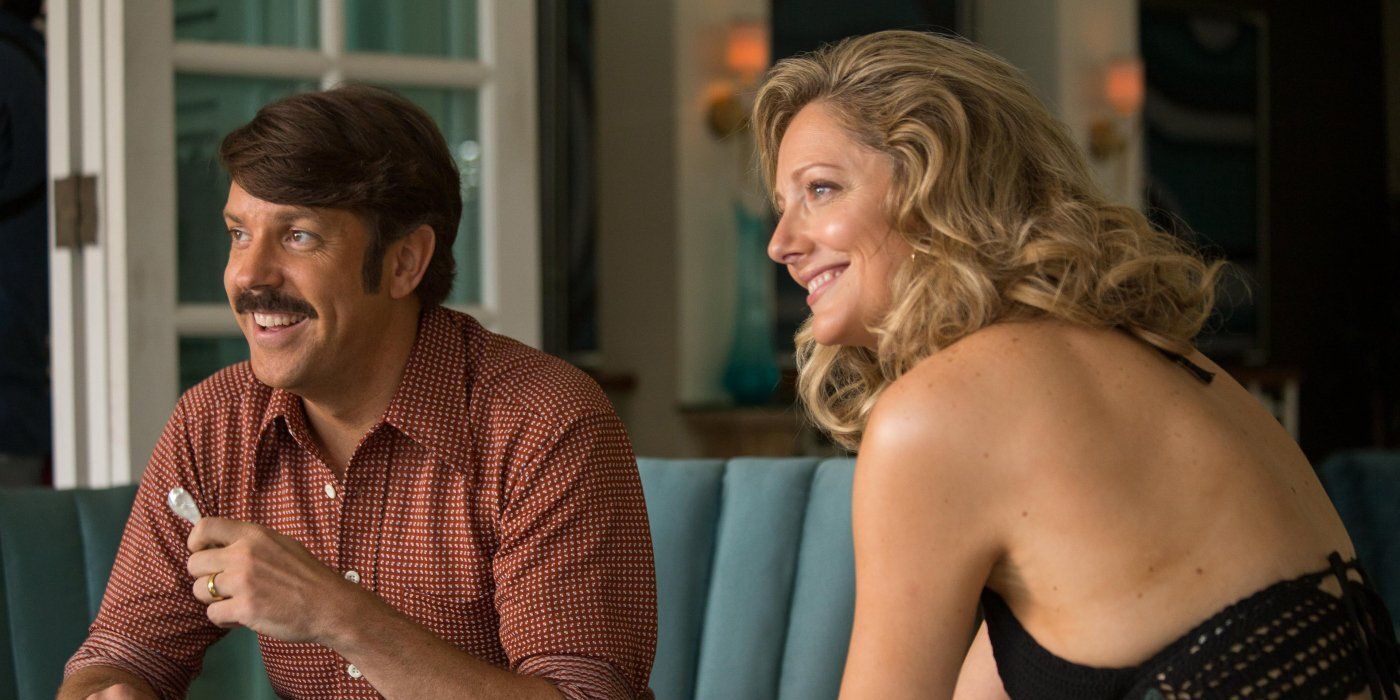 IMDb Score: 6.4/10
Driven is a biographical comedy thriller that follows the real-life story of James T. Hoffman's undercover sting operation on John DeLorean, founder of DeLorean Motor Company. After getting busted by the FBI for cocaine possession, Hoffman agrees to become an informant for the FBI and to go undercover and help them catch DeLorean for cocaine trafficking. However, Hoffman starts to form a friendship between himself and DeLorean, so it becomes more and more of a personal difficulty for him to continue with the sting operation.
RELATED: Jason Sudeikis's Best Sketches, Ranked
Sudeikis plays the lead character, James T. Hoffman, and provides the majority of the comedy half of this comedy-thriller. His lack of experience in the world of espionage and the high-stakes position that he's been placed in leads to both high levels of tension and high levels of comedy. The film is definitely one of the most underrated and underappreciated films in Sudeikis' acting catalog and helps show some of his range when it comes to genres.
9
'The Angry Birds Movie 2' (2019)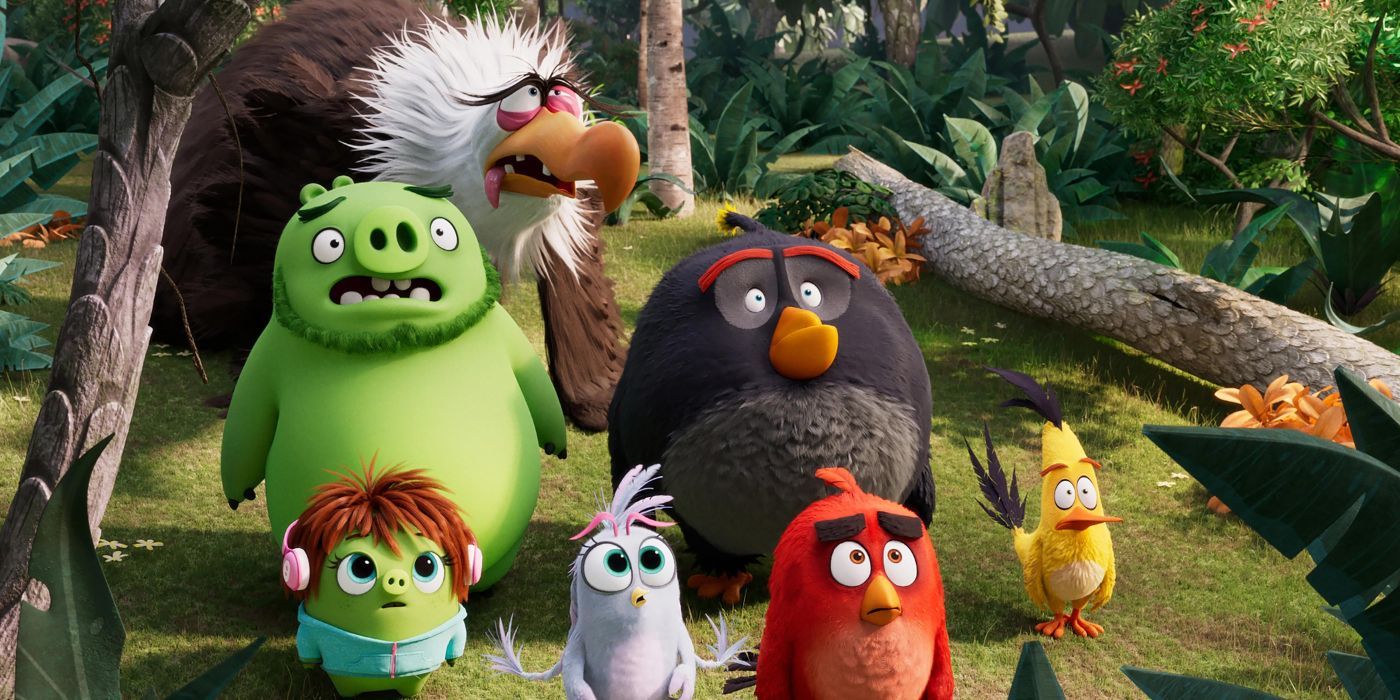 IMDb Score: 6.3/10
The sequel to 2016's The Angry Birds Movie, The Angry Birds Movie 2 continues to follow the lives of the birds of the first film. When the villains of the first film, the pigs, arrive at their island for a treaty, things begin to change, and the two enemies have to join forces in order to stop a common threat from a third island. It soon becomes a mission of stealth, action, and unexpected friendship as the birds and pigs work together to save both of their homes.
Following his role in the first film, Sudeikis provides the voice for the main angry bird, Red. After spending the majority of the first film as the social outcast and persecuted by the other birds of the island, Red spends the beginning of the sequel on cloud 9 as he soaks in the validation. However, as everything that he's worked for is once again at risk of being taken away, Red is determined to save the island, while also learning to appreciate himself along the way.
8
'Sleeping with Other People' (2015)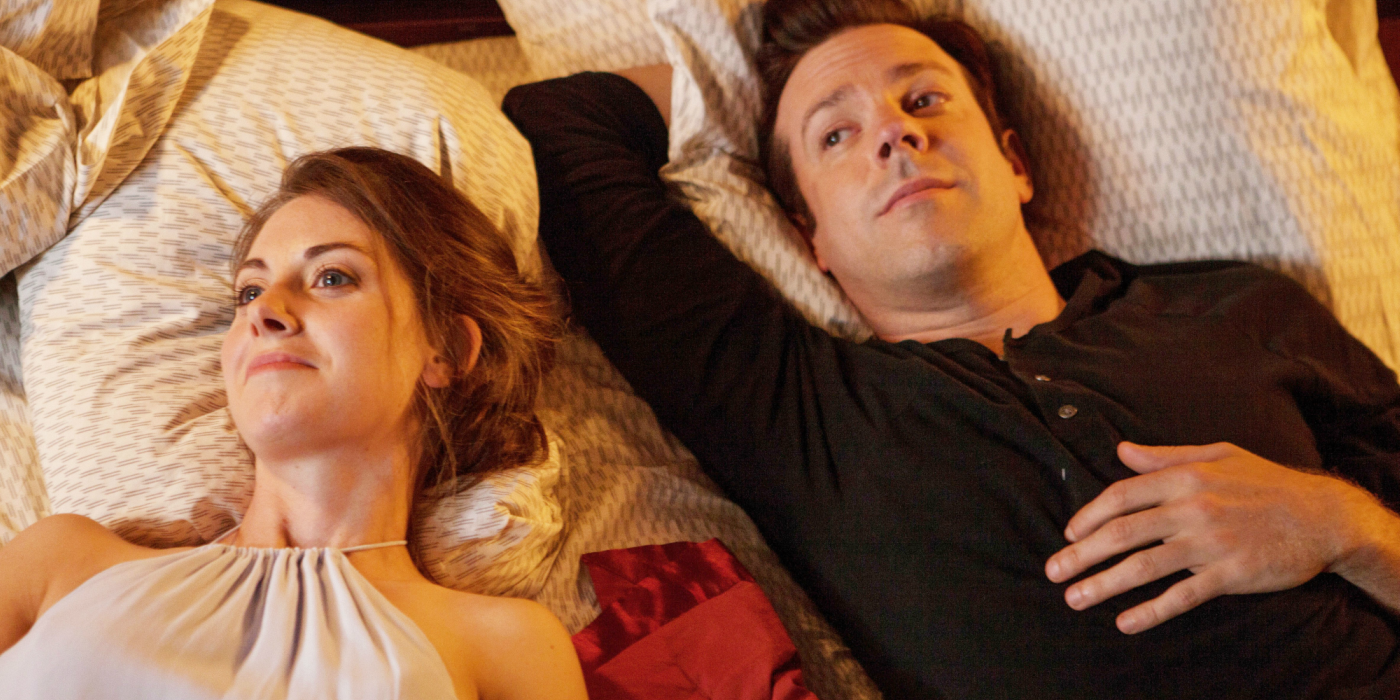 IMDb Rating: 6.5/10
Sleeping with Other People is a unique romantic comedy that follows the duo of Lainey and Jake. This duo had actually met during their college years and had a one-night stand where they lost their virginities to each other. 12 years later, the two end up crossing paths once again, with both of them being known for constantly and frequently cheating in relationships. The two quickly form a friendship and bond over their history and being able to be honest with one another, as their friendship starts to slowly grow from platonic to romantic.
Sudeikis plays one half of the key duo of the film, Jake, the hopeless romantic who would rather cheat on their significant other to end a relationship instead of telling them the truth. His chance to open up to Lainey helps ground him and provides him with a greater understanding of his own wants and needs inside and outside a relationship. He develops a bond where both Lainey and himself are able to learn and grow based on one another's impact on their lives, which combined with their great chemistry, makes them a joy to watch on screen.
7
'Next Gen' (2018)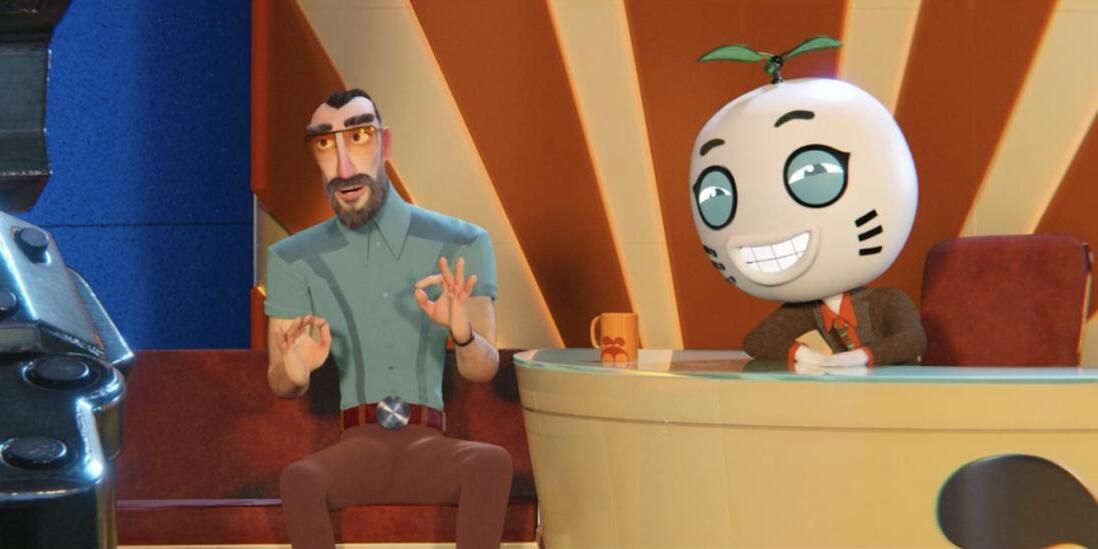 IMDb Rating: 6.6/10
Next Gen takes place in a futuristic world where sentient robots are commonplace and a part of everyday life. One teenage girl named Mai (played by Charlyne Yi) doesn't like the abundance of robots that are used for everything, and rebels against the giant corporations creating these robots. This anti-robot sentiment soon begins to go away when she meets a strange unknown attack robot known as 7723 (played by John Krasinski), and the two begin to form a special bond.
RELATED: The Best Animated Movies of All Time, Ranked According to IMDb
Sudeikis plays the Next Gen world equivalent of a Steve Jobs or Elon Musk known as Justin Pin. He acts as the CEO of Robotics IQ, one of the main corporations and creators of the multitude of robots that you see throughout the film. Although things underneath the surface are not as they seem, as Pin is hiding secrets and ulterior motives about the upcoming line of robots to be released. This voice role is interesting and unique for Sudeikis partly because fans rarely get to see him play the villain role, and he truly shines at bringing this megalomaniacal villain to life.
6
'Epic' (2013)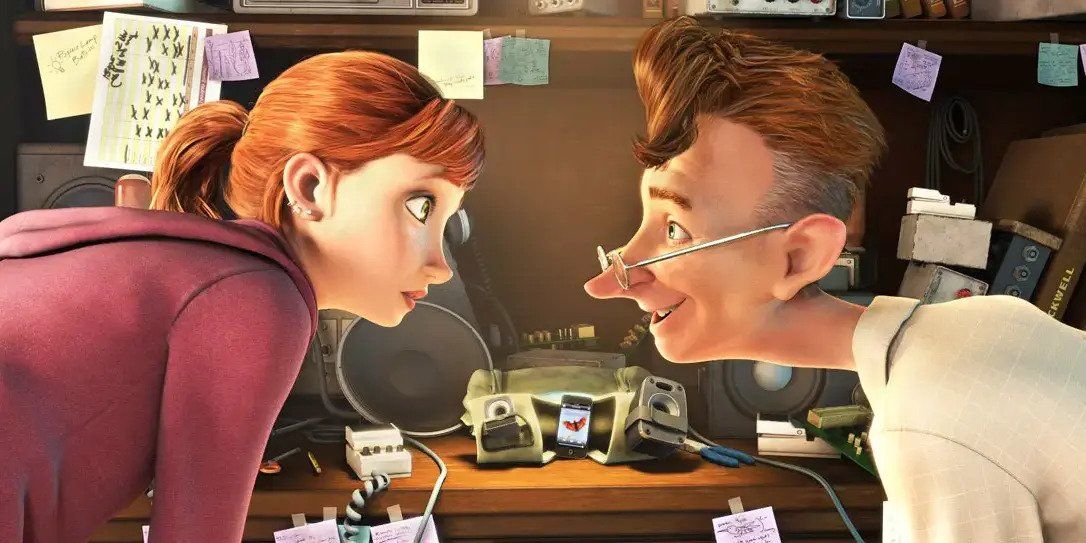 IMDb Rating: 6.6/10
Epicfollows the story of a young teenage girl named M.K. (played by Amanda Seyfried) who accidentally gets herself shrunken down and discovers a hidden society hidden in plain sight. M.K. soon finds herself in the center of an ongoing struggle between the forces of good and evil that has been taking place right under our noses.
Sudeikis provides the voice of M.K.'s dad, Professor Radcliffe Bomba, who has been spending the better part of his life searching for and trying to find proof of this secret microscopic world. Although all of these attempts have come up with nothing, resulting in a divide between him and his daughter. By the end of the film, however, after M.K. has witnessed this world firsthand, she is able to both reconnect with her father and have him directly impact the fighting cause, putting his science to good use.
5
'Kodachrome' (2017)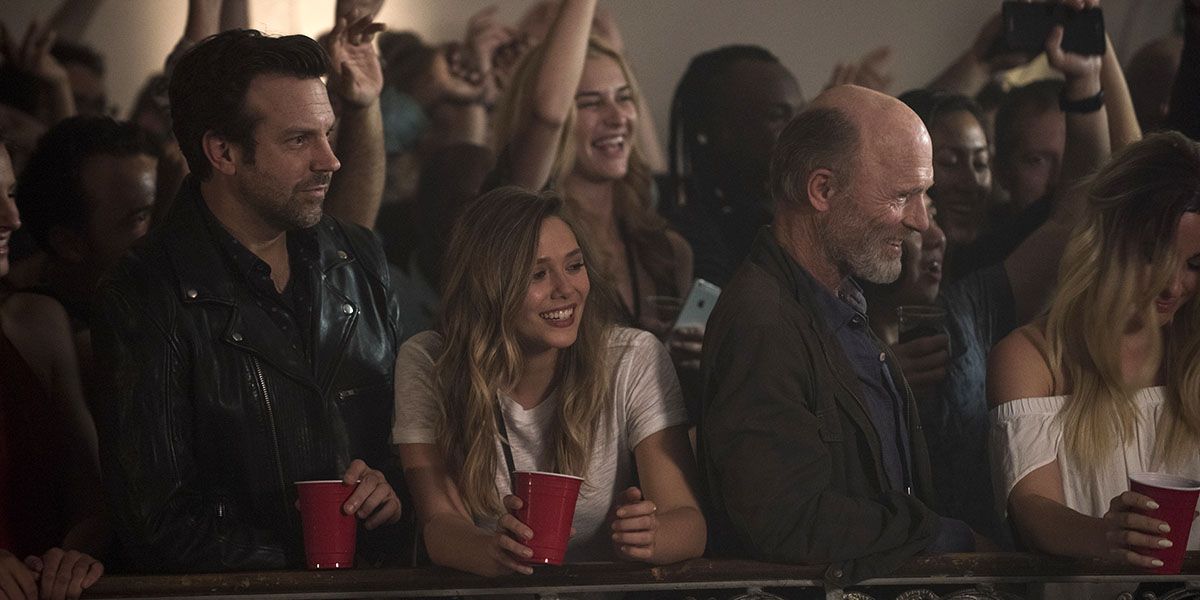 IMDb Score: 6.8/10
Netflix's Kodachrome is a comedy-drama film that follows the story of a father and son duo Benjamin and Matt Ryder, with the father, Ben (played by Ed Harris), slowly dying of liver cancer. While Ben and Matt had been not on speaking terms, that soon changes when Ben requests that Matt take him on a road trip to the final remaining Kodachrome development shop to have several photos processed. Matt is eventually convinced to go, so Ben, Matt, and Ben's nurse, Zooey (played by Elizabeth Olsen), travel across the country to get the photos developed.
Sudeikis plays the bitter and younger Matt Ryder in the film, resentful of how Ben has raised him and initially unwilling to give his father a second thought. On the trip, however, Matt is finally able to find a connection and foster respect for his father in his final days. The role overall, while still featuring Sudeikis' classic comedic chops, is a much more drama and emotionally charged role than fans have seen from him. It shows that Sudeikis can easily hold his own in a more dramatic role, and is able to dish out a stellar performance as a result.
4
'Horrible Bosses' (2011)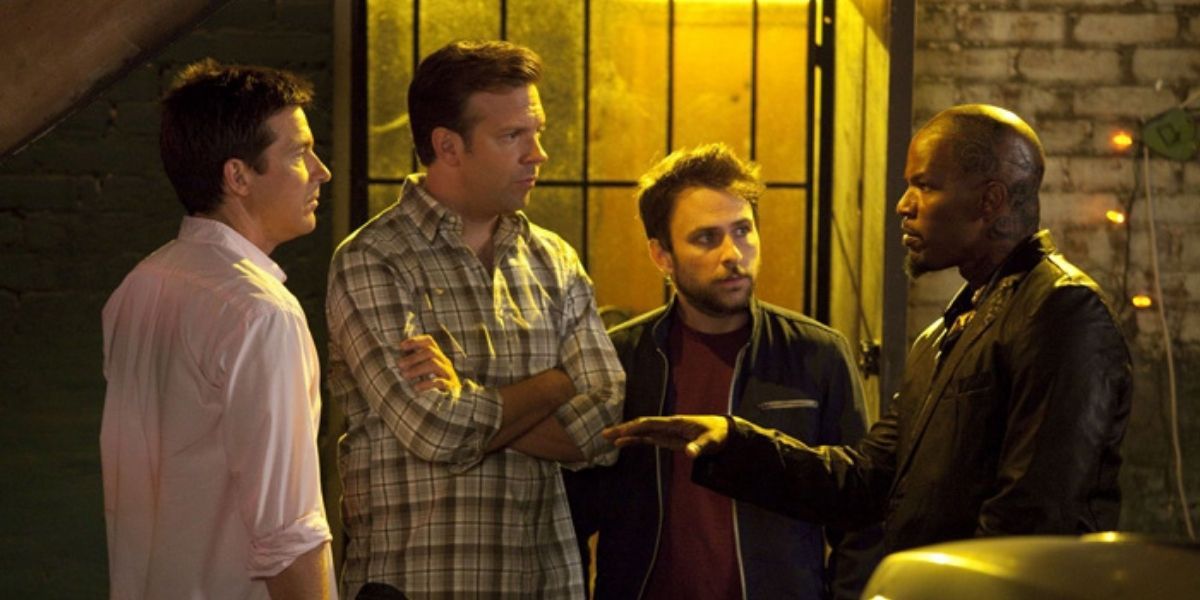 IMDb Score: 6.9/10
The original Horrible Bosses follows a group of three friends who each are dealing with their own personal hell when it comes to the bosses they have to deal with at work. After a night of drinking and advice from an ex-con, the trio devises a plan to murder each other's bosses so that they don't have to deal with them anymore. The plans don't entirely go according to plan, and a variety of hijinks and mishaps get in the way of the trio's end goal.
RELATED: The Most Hilarious Comedies of the 2010s
Sudeikis plays the character of Kurt Buckman, one of the members of the film's main character trio whose boss, Bobby Pellitt (played by Colin Farrell) continues to drive the company into the ground. Out of the trio, Kurt acts as the role of the much more nonchalant and outgoing, willing to go out of his way to get zany solutions out of outrageous dilemmas. The plan calls for them to kill each other's bosses, so instead of his own boss, Kurt is tasked with axing off Julia Harris (played by Jennifer Aniston), where a number of complications arise.
3
'We're the Millers' (2013)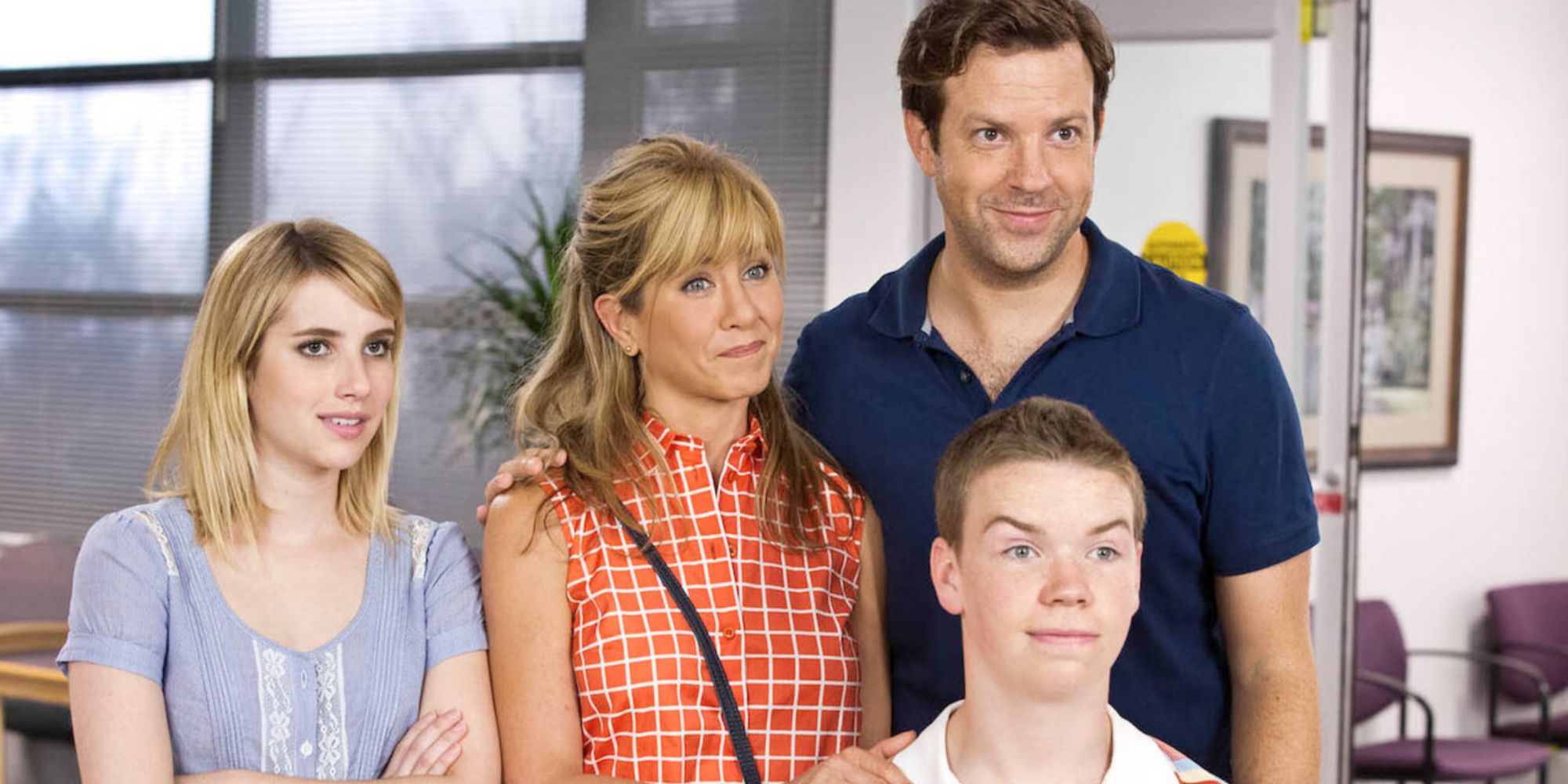 IMDb Score: 7.0/10
We're the Millers follows the story of small-time pot dealer David Clark, who ends up way over his head as he is asked to move a large shipment of weed over the border from Mexico into the U.S. In order to fully blend in and not rise any suspicion, David hatches a plan to rent an RV and bring together a group of collaborators to disguise as a family simply going on vacation.
Sudeikis plays our leading character, David Clark, and as such fans see a large variety of Sudeikis' comedic and improvisational chops throughout the runtime of the film. Acting as the sort of mediator that is holding everything together, his character acts as an everyman that the majority of wildness can circle and revolve around. There's a great comedic dichotomy that comes from pretending to be a caring loving father one second and then being an angry, bitter, uncaring stranger that Sudeikis perfectly pulls off.
2
'Race' (2016)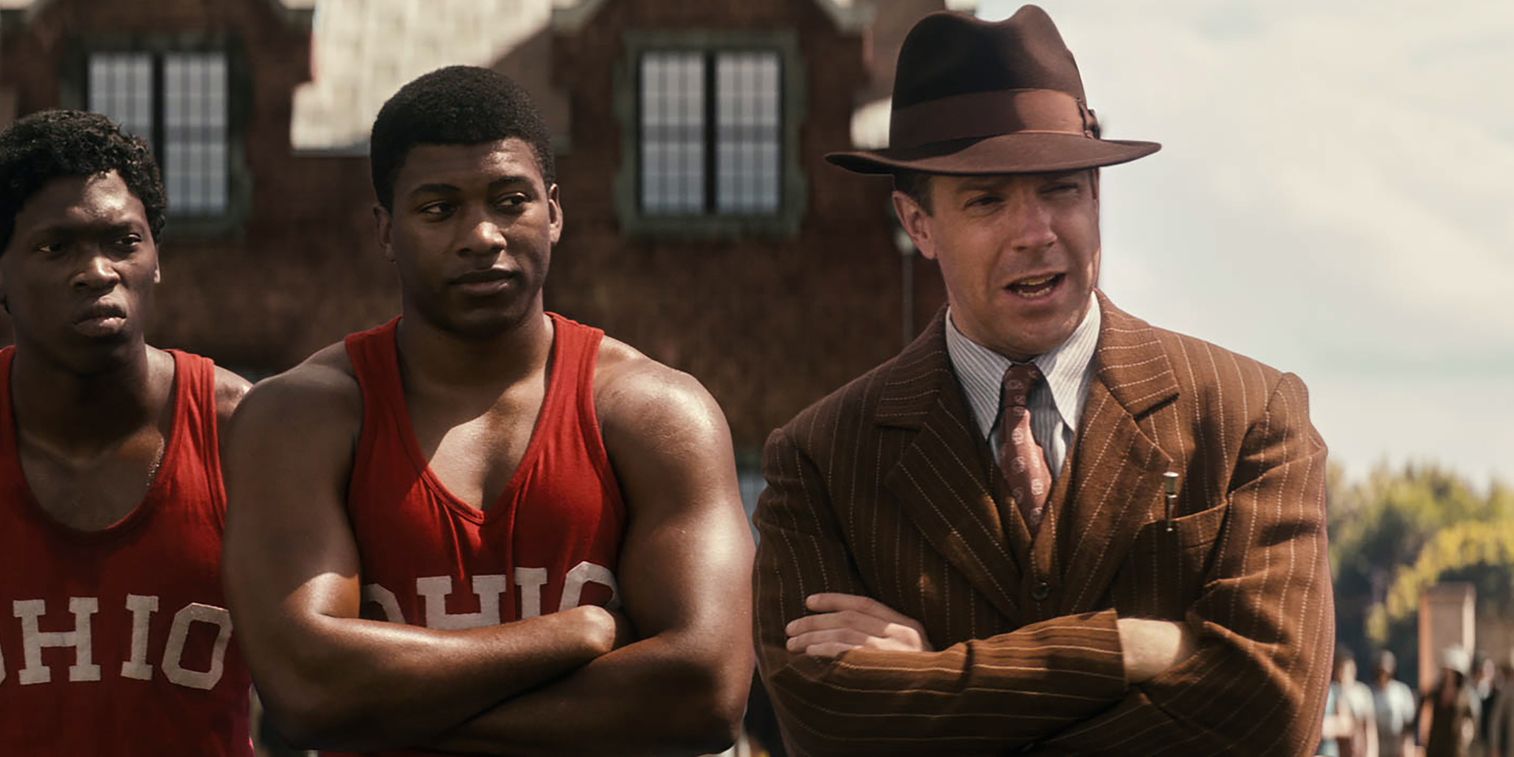 IMDb Score: 7.1/10
Race is a powerful movie based on the real-life story of Olympic athlete Jesse Owens and his trials and tribulations in becoming the greatest track and field athlete in history. These trials place him in the spotlight in front of the world stage at the infamous 1936 Olympics, where Owens is forced to face off against Adolf Hitler and his vision of "Aryan supremacy." Facing a great deal of discrimination both at home and in Germany, Owens faces a difficult uphill battle in his goal to win a gold medal and change history forever.
Sudeikis in the film plays Owens' coach and recruiter Larry Snyder, who was once an Olympic-level athlete himself and sees the potential in Owens to be one of the all-time greats. In a much more dramatic and multi-layered performance than audiences are used to from him, Sudeikis turns up the heat as a man who is giving his all to push someone to greatness.
1
'Booksmart' (2019)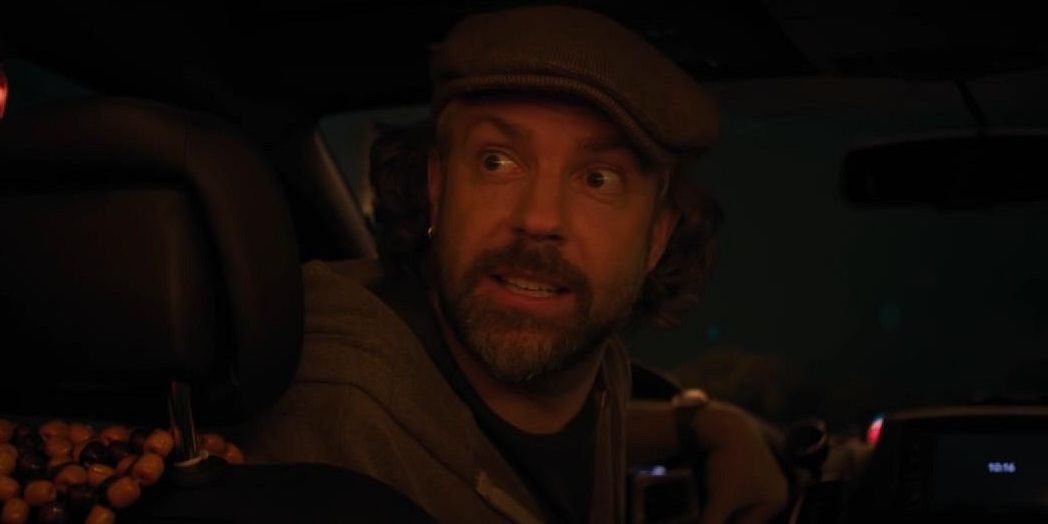 IMDb Score: 7.1/10
Booksmart follows two academically gifted girls who are just about to graduate from high school, yet are looking back and disappointed in how they failed to truly have a "high school experience." So during their literal last night as high schoolers, the two decide to throw caution to the wind and go out and try and fit four years of chaotic high school fun memories into one night. On their quest, they learn a lot about themselves, each other, and how they are going to approach their futures that lie ahead.
Sudeikis only makes a few brief appearances during the film, as he plays Principal Brown, the kind-hearted principal of the high school the main duo is graduating from. He acts as one of the initial jumping-off points for the duo, giving them the advice to let loose and truly enjoy their final moments as high school students. Although this isn't the last fans see of him, as he returns later working his side job as an Uber driver, acting as one of the most iconic and hilariously awkward scenes in the entire film. While far from a leading role, it's in perfect character for one of Sudeikis's highest-rated roles to be a quirky and light-hearted character that provides one of the film's comedic highs before disappearing into the night.
NEXT: Funniest & Most Wholesome Ted Lasso Quotes To Live Your Life By