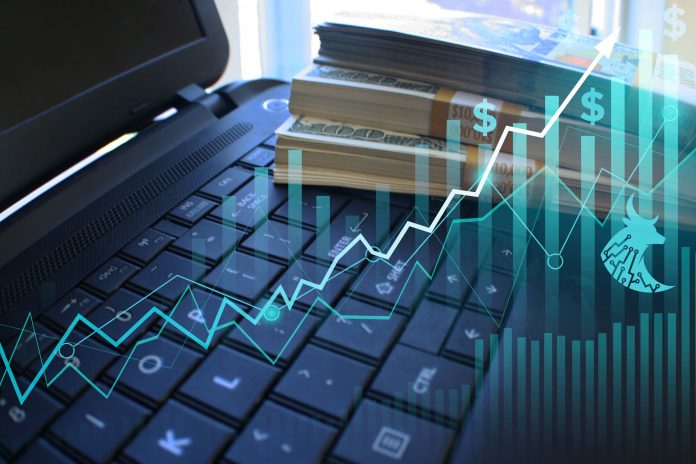 Code Enigma explains how the global recession will impact IT spending, the tech industry, and macroeconomic trends
Businesses are facing more and more challenges, and several reputable sources on economic affairs have revised their forecasts and called for a global recession.
As a result, markets and financial institutions have become more cautious. Many people are worried because the cost of living is going up. Here, find out how an analyst predicts the impact of the global recession on his IT spending.
Central bank fluctuating interest rates
To 'fix' inflation expectations, the European Central Bank raised interest rates by 50 basis points last month. Inflation in the EU is currently 8.9%.
UK inflation will peak above 13% and remain above 10% for most of 2023, according to the Bank of England.
When will a recession be "official"?
The World Bank declared in June that the world was approaching a phase of prolonged low growth and high inflation in the aftermath of the Covid-19 pandemic and Russia's invasion of Ukraine.
Especially in energy-importing countries, higher energy prices reduce real incomes, increase production costs, tighten fiscal conditions, and constrain macroeconomic policies.
While there is no single definition that everyone agrees on, some people say that a recession is "two consecutive quarters of declining growth."
Not as bad as 2008
Despite forecasts, the global recession will likely be shorter and less damaging to businesses than previous recessions, according to Morgan Stanley.
They point to higher real estate prices, a vibrant labor market that led to hiring freezes rather than layoffs, relative strength before the recession, and a more "sustained cites several factors, including company earnings.
Technology recession?
The projections and analysis of central banks and economists differ from those of banking and investment commentators. Each of these groups has its own area of ​​focus.
It is clear that even with common macroeconomic trends, not all business sectors are affected equally.
We can also take this separation process a step further and show that not all parts of the tech industry are affected equally and to the same extent.
The Washington Post said in July that the market was being affected by the fact that "Big Tech is gearing up for an economic downturn." Big Tech's reputation as a barometer of the economy as a whole is fair, but market dynamics often exaggerate this.
Moreover, when the media discuss "big tech," they are referring to a wide range of categories that include everything from social networking companies to EVs and phone makers. In fact, the concept of "tech sector" is no longer as important as it once was.
IT spending will increase by 3%
Gartner predicted in July that global IT spending will grow 3% to $4.5 trillion. Although the rate of expansion has slowed, the market remains strong. Spending on hardware fell by 5% for him, while spending on software and IT services increased by 9.6% and him by 6.2% respectively.
Gartner Research Vice President John David Lovelock said: Fighting inflation is a top priority for central banks around the world, with global inflation projected to fall by the end of 2023. "
Companies and organizations had to invest in technology to stay competitive.
Shortage of skilled personnel
IT spending is also increasing, reflecting the high cost of maintaining a talented workforce.
With the cost of living rising with inflation, employees have to pay more to maintain the same quality of life. Given that it is more expensive to acquire and educate new employees than to provide existing employees with training and other career growth opportunities, this may be considered an investment.
Many other companies also generally raise company salaries to retain staff. Additional spending on workforce also ensures staff continuity and indirectly helps organizations achieve their long-term strategic goals.
IT wages are also rising to recruit new talent as companies fight for fewer skilled workers. With more potential for IT consulting firms, more professionals are needed to complete the deployment and integration.
Rising labor costs are driving up the cost of technology services, resulting in $1.3 trillion in global spending on IT services by 2023, according to the Gartner Worldwide Labor Market Survey, released in the first quarter of 2022. projected to increase. Outsourcing of IT services is responding to an increase in spending to fill the skills gap in companies.
Competitiveness in this economy
Businesses quickly realized that due to the epidemic, they needed to use technology to keep meeting all their business goals. When customer demand and behavior changed, technology has allowed companies to adjust by diversifying their supply chains and developing new revenue streams.
The former ones are still there, but now we are facing a new set of financial difficulties.
The demand for up-to-date knowledge on how to develop, implement, and maintain not only IoT endpoints such as devices, vehicles, and equipment, but also systems that can be integrated with a variety of other software and databases is driving business technologies such as AI and automation. rapid evolution.
There is no room for complacency. In the business of shielding other clients from the negative effects of a volatile global economy, there are cases where when companies are exposed to greater burdens, the demand for service provider capabilities increases.
However, despite the growing need for technology specialists, as IT spending increases, so does the return-on-investment requirement in those areas, so the recruitment process is subject to closer scrutiny. increase.
Coming into an interview with a basic skill set is not enough. Hiring budgets can fluctuate and standards are raised, so you need to stand out from your competitors.
Expanding your skill set and regularly investing time in training that fits your chosen career path is the best way to future-proof your profession against the global recession.
Editor Recommended article