Carnival Cruise Line's second Excel class ship, Carnival Celebration, embarked on its maiden voyage on Sunday, departing Southampton, England, on a 14-day transatlantic cruise to Miami.
Before the ship departed, Carnival invited local officials, travel partners and members of the media for a guided tour.
To mark the day, Carnival president Christine Duffy hosted an event at the cruise terminal that included a ceremonial ribbon cutting to welcome the first guests.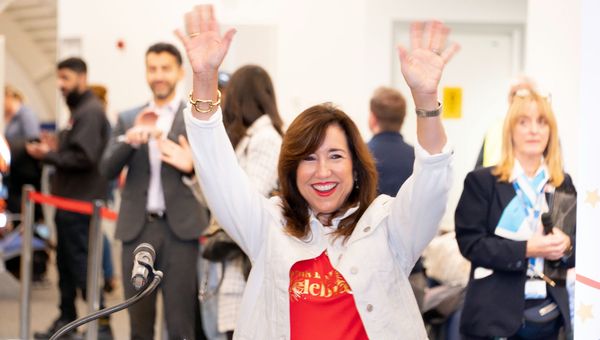 Carnival Cruise Lines President Christine Duffy presided over the ribbon cutting ahead of the Carnival Celebration maiden cruise.Photo credit: Carnival Cruise Line
The ship's naming ceremony will take place in Miami on November 20th. Cassidy Gifford, the longtime spokeswoman of the Carnival, and her Gifford daughter, Kathie Lee, is the godmother of the celebration.
Celebration is a sister ship to Mardi Gras debuting in summer 2021. Like its sister ships, Celebration has her own roller coaster, powered by liquefied natural gas.
Celebration will operate 6-, 7- and 8-day Caribbean cruises from Miami in its first season. The ship is a two-seater and she accommodates 5,282 passengers and her maximum capacity is 6,500.