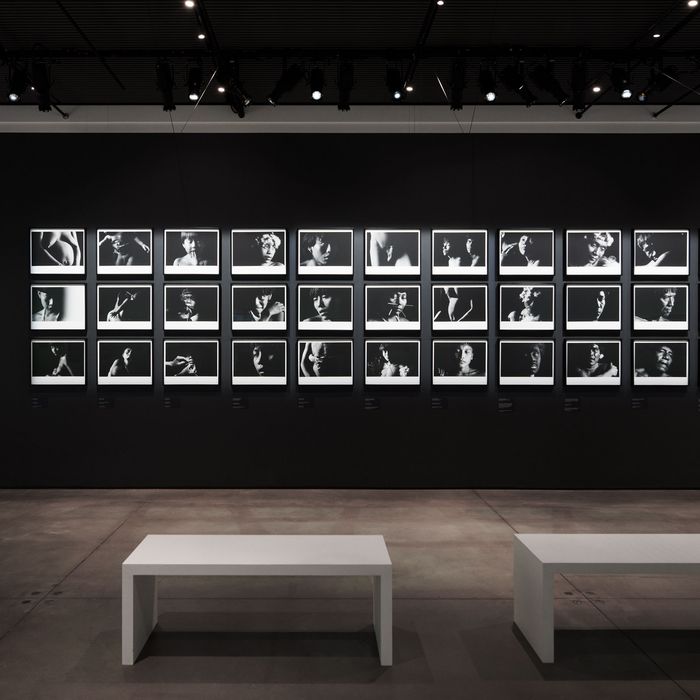 Photo: Image by Adam Reich, courtesy of the Cartier Foundation for Contemporary Art
If I had to go to one exhibit this week, it would be The Yanomami Struggle at The Shed in New York. The exhibition presents 200 photographs, 80 drawings and contemporary film works, presenting life through the lens of the Yanomami, the indigenous people of Brazil. This is the first exhibition in North America.
This exhibition is a sober, unfiltered look at Yanomami life. The Yanomami are at risk of extinction due to over-farming by illegal gold miners who have destroyed their land, causing widespread disease and famine. In this exhibition, the art shows the richness and complexity of the Yanomami way of life, while the Yanomami people face threats of organized violence on a daily basis. This exhibit is also used as a resource for the Yanomami elders, who wish to preserve their traditions and culture and pass on their legacy to their younger members. (This work, under the guidance of Yanomami leader and shaman Davi Kopenawa, who also speaks for the Yanomami in Brazil, features the work of Claudia Andujar, an artist and activist. I have documented people through photography.)
Photo: Image by Adam Reich, courtesy of the Cartier Foundation for Contemporary Art
Through the hundreds of works produced by Yanomami artists, the audience is forced to contemplate that struggle, but beyond that, a society fully integrated with nature, a society fully prosperous in the absence of non-indigenous interference. I will witness a society that can do it. Most of the photographs are in black and white, and the video portion, projected on a double-sided flat screen, depicts the Yanomami people in real-life situations such as hunting and gathering. The drawings show the relevance of the Yanomami forest and how the land was damaged by the non-Indigenous world in the conquest of minerals, gems and oil. But they are also an exploration of living philosophies unfamiliar to the Western world, such as the 'Yano', a large multi-family dwelling in the forest that serves as the center of the community.
Photo: Image by Adam Reich, courtesy of the Cartier Foundation for Contemporary Art
"When you learn something, you take responsibility for what you learned," says Tiago Nogueira, curator and head of contemporary photography at the Moreira Salles Institute in São Paulo, Brazil. increase. "You are the seeds of responsibility that will help us act and work for not only the Yanomami, but all those who are discriminated against, marginalized and vulnerable in this world because we have decided how to live our lives. I will carry it."
"The Yanomami Struggle" is on display by the Fondation Cartier until April 16, 2023.
Photo: Image by Adam Reich, courtesy of the Cartier Foundation for Contemporary Art