Apple TV+ subscribers have plenty of new originals and classic movies to watch, including the top 25 films available on the streaming service. Although Apple TV+ is primarily notable for its award-winning original TV shows, like Ted Lasso and Severance, the platform is also gaining recognition for its growing roster of prestigious movies available in its library.
Apple TV+ already has one Best Picture Oscar-winning movie under its belt, with the platform continuing to increase its slate of quality films through big-budget projects like Martin Scorsese's upcoming movie Killers of the Flower Moon. While the majority of the movies available to watch on the platform are Apple TV+ originals, including hit crime thrillers, documentaries, and works from accomplished directors like Sofia Coppola, there are also some classic titles ready for subscribers to stream. From CODA to Spirited, here's a breakdown of the 25 best movies on Apple TV+ and why they're must-see titles.
Related: Apple TV's Hello Tomorrow Show Is What A Sci-Fi Mad Men Could've Been
25
Blush (2021)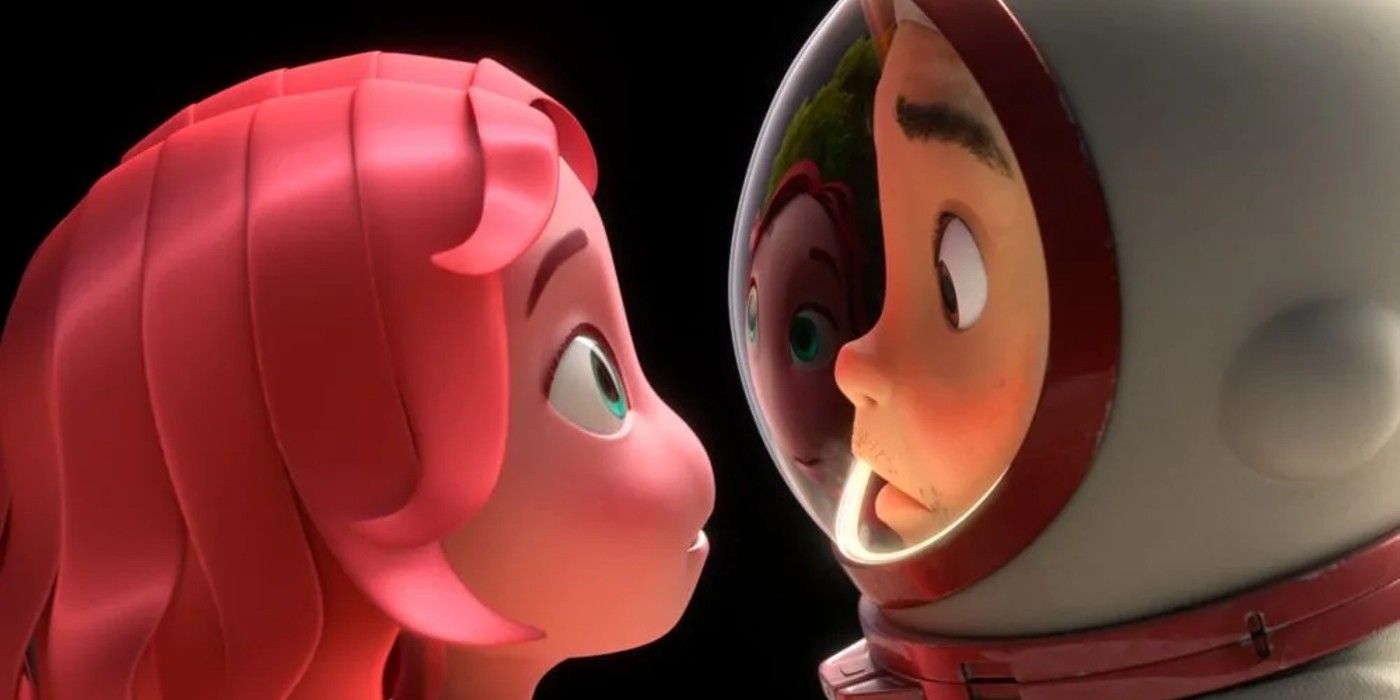 Blush is an animated short film about an astronaut who crashes on a small planet and falls in love with an alien. Blush was inspired by writer and director Joe Mateo's real experience of grieving the loss of his wife to breast cancer with their two children. The Apple TV+ Original film was nominated for an Annie Award, HCA Best Short Film Award, and NAACP Image Award for Outstanding Short Film, and it won the award for Best Original Composition in a Short Film at the 2022 Music + Sound Awards.
24
Emancipation (2022)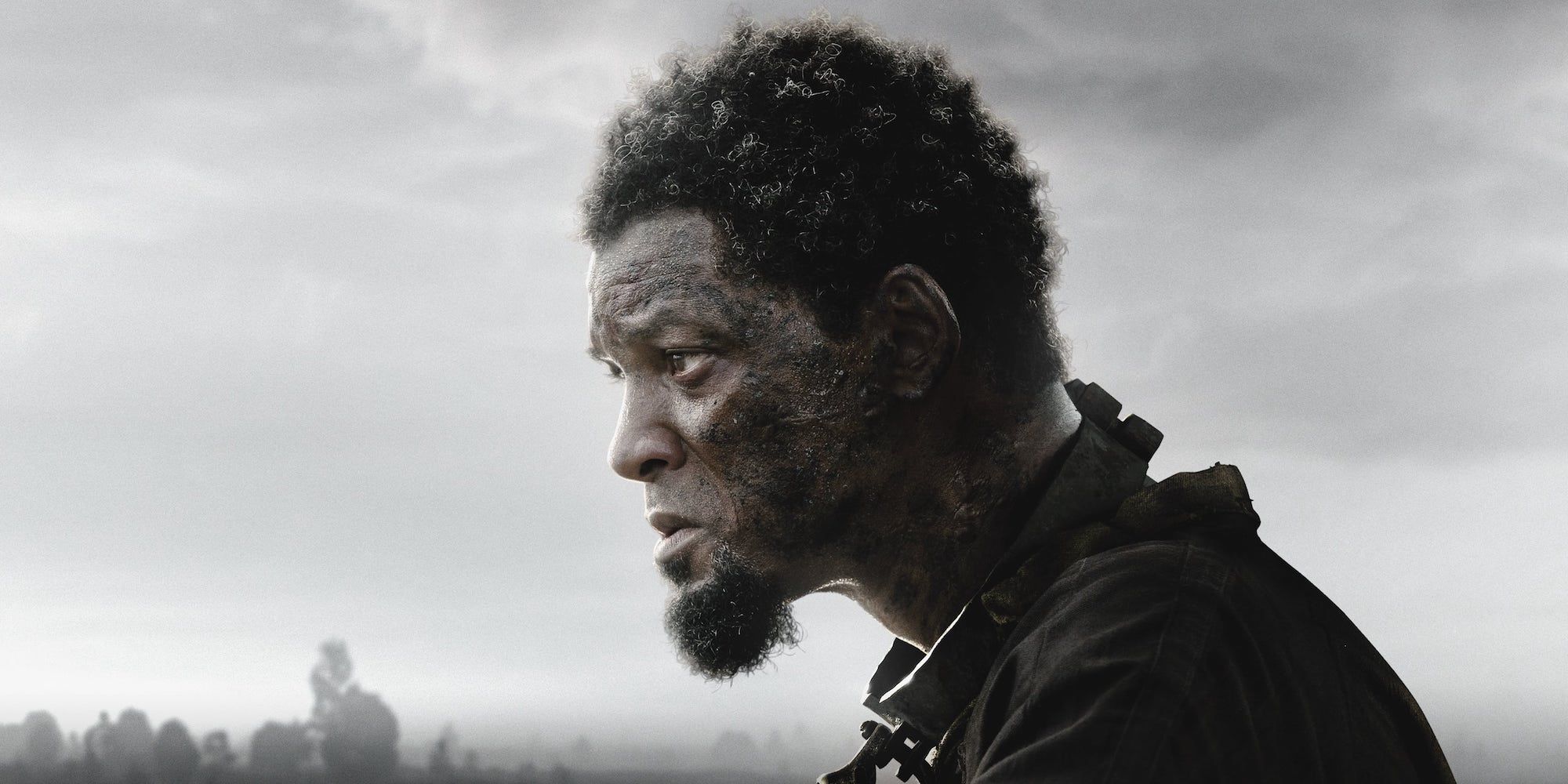 Will Smith stars in Emancipation as Peter, a man who escapes from a plantation in Louisiana after President Abraham Lincoln issues the Emancipation Proclamation to end most slavery in the U.S. Emancipation is loosely based on the 1863 photograph of the formerly enslaved man "Whipped Peter," whose image provided abolitionists disturbing proof of the cruelty of slavery. Praised for its acting and action, Emancipation's changes to the true story make for a compelling drama. Although Emancipation holds a 46% score on Rotten Tomatoes, the historical action film is worth it for Antoine Fuqua's visually artistic direction.
23
Luck (2022)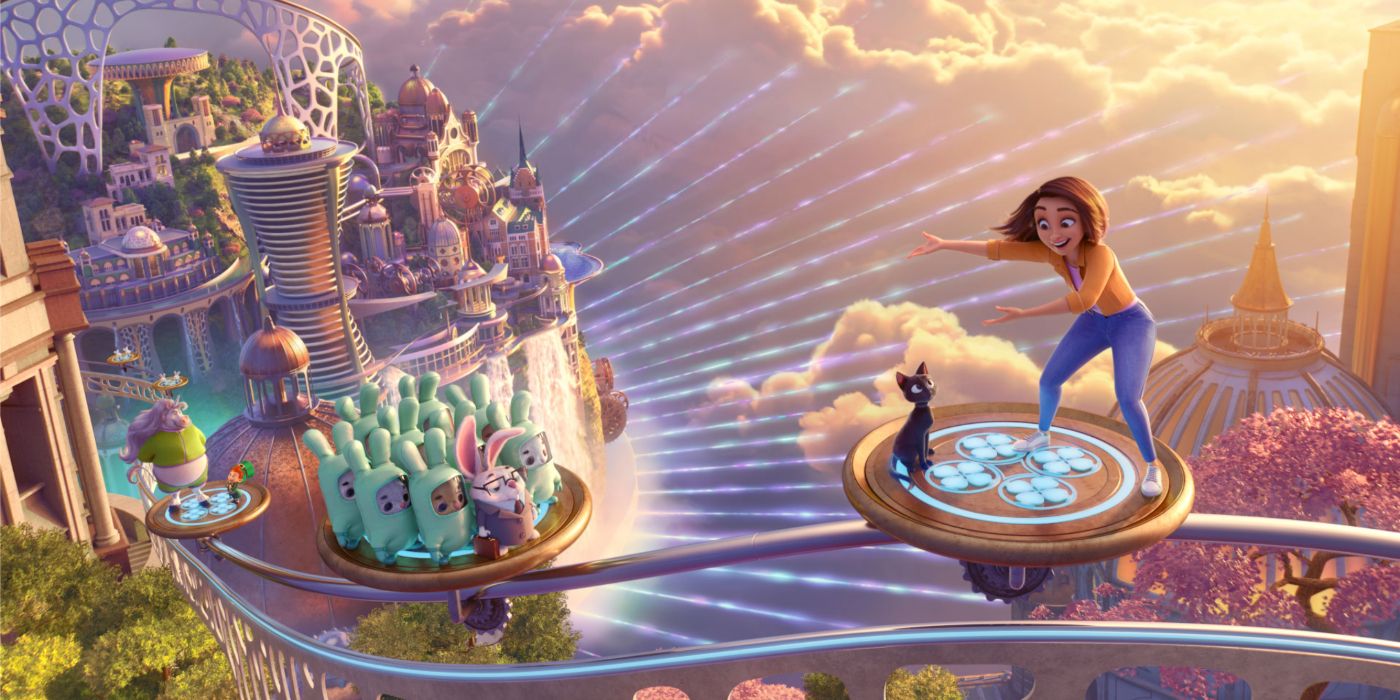 Apple TV+ has had its greatest success with mature programming but also does a good job of catering to families with animated movies. An original movie for the streaming service, Luck is an animated fantasy comedy about a woman who might just be the unluckiest person in the world. Once finding herself in the Land of Luck, she unites magical creatures to turn her luck around. While the movie received mixed reviews, holding a 48% score from critics and 68% rating from audiences on Rotten Tomatoes, Apple TV+'s Luck is a hit with young children and is the streamer's best original family movie.
22
Finch (2021)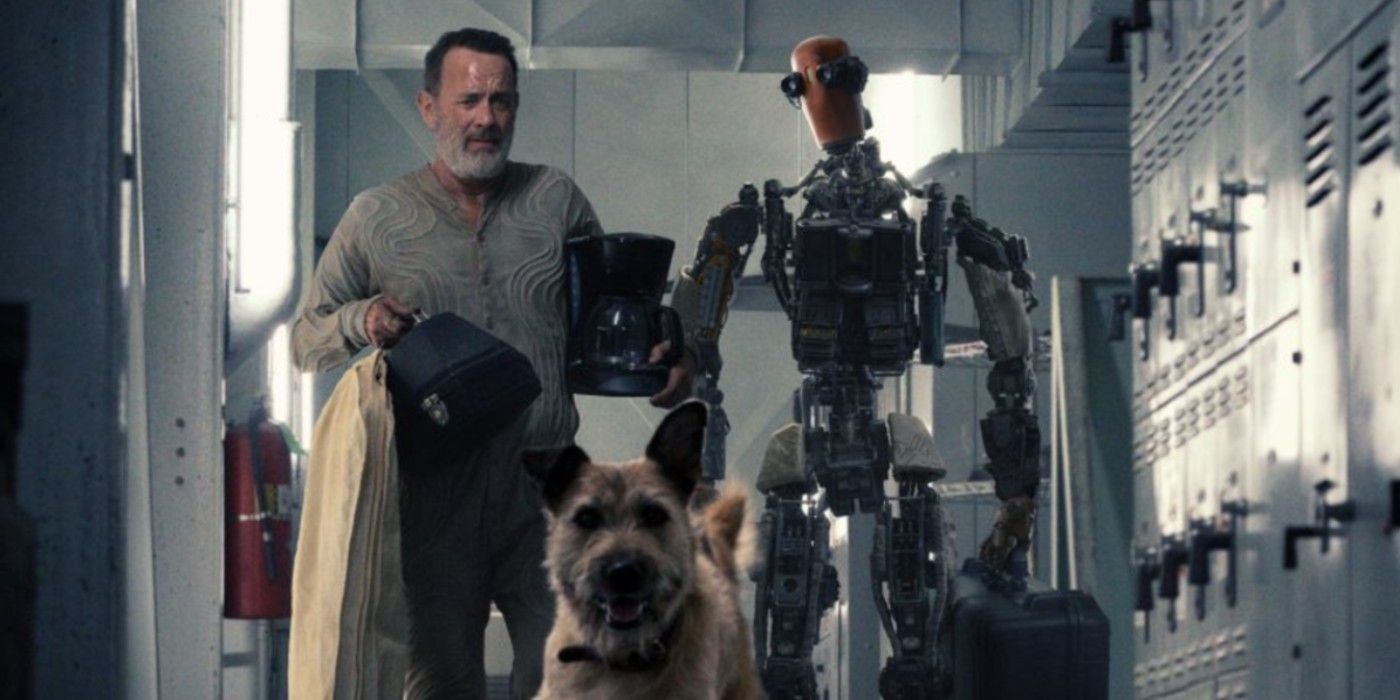 Starring Tom Hanks, the 2021 post-apocalyptic Apple TV+ movie Finch follows a man, a robot, and a dog on a quest to ensure that the canine will be cared for after the man is gone. The story of the human experience received positive reviews from critics, with significant praise for Hanks's brilliant and gripping lead performance for what's nearly a one-man show. Finch is an enjoyable sci-fi flick that solidifies it as one of the best movies on Apple TV+.
Related: Finch Ending & The World's Fate Explained
21
Spirited (2022)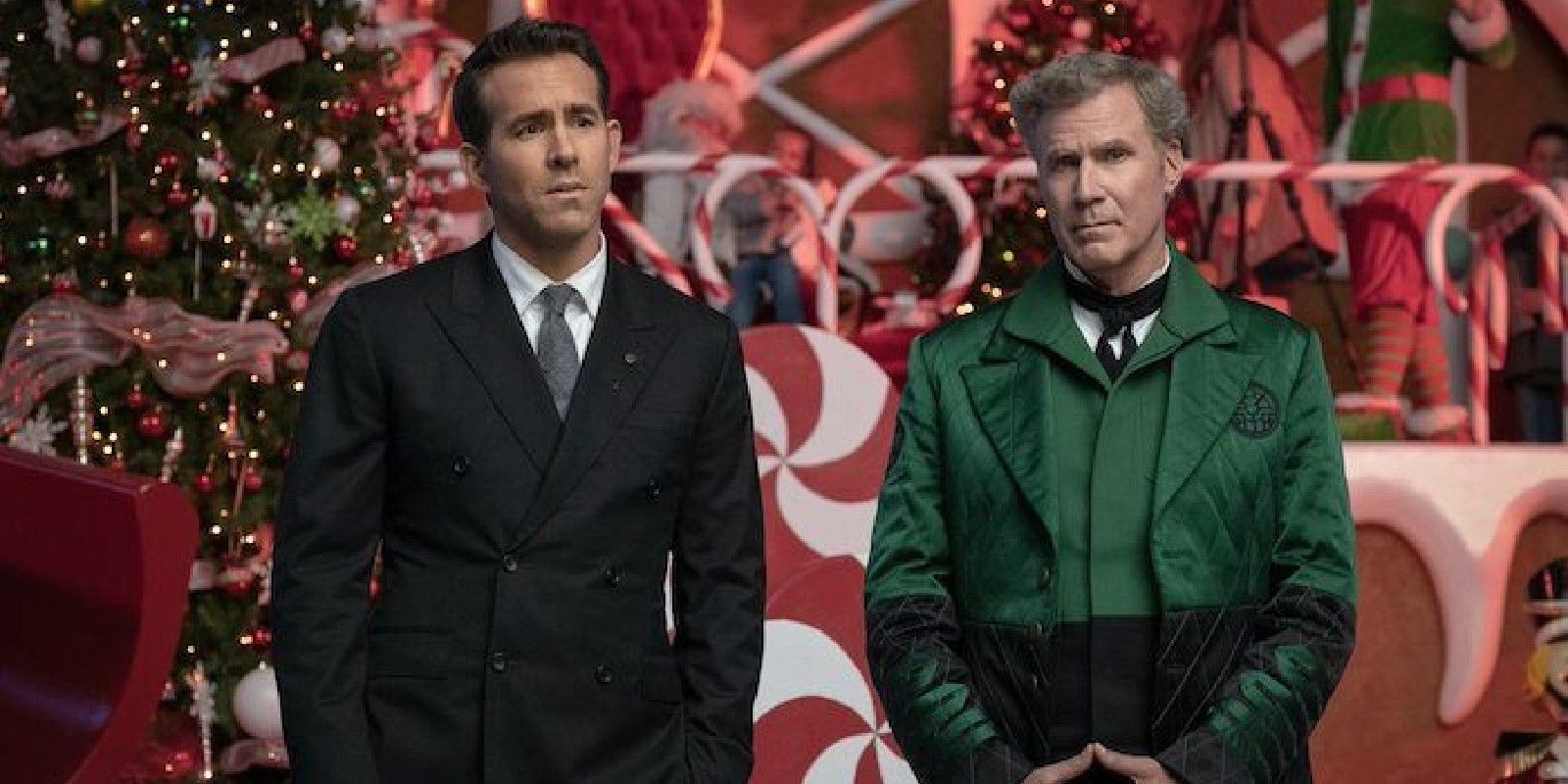 Starring A-list comedy actors Will Ferrell and Ryan Reynolds, the Apple TV+ Original Spirited is a movie musical spin on Charles Dickens's classic story A Christmas Carol. Spirited follows a selfish miser who is taken on a magical journey by the ghosts of Christmas Present, Past, and Yet-To-Come. Spirited holds a critic score of 70% and an audience score of 81% on Rotten Tomatoes, which points to a positive reception overall for the Christmas musical. Whether it's the holiday season or not, Spirited offers enjoyable entertainment from its ensemble cast and talented lead actors.
20
The Sky Is Everywhere (2022)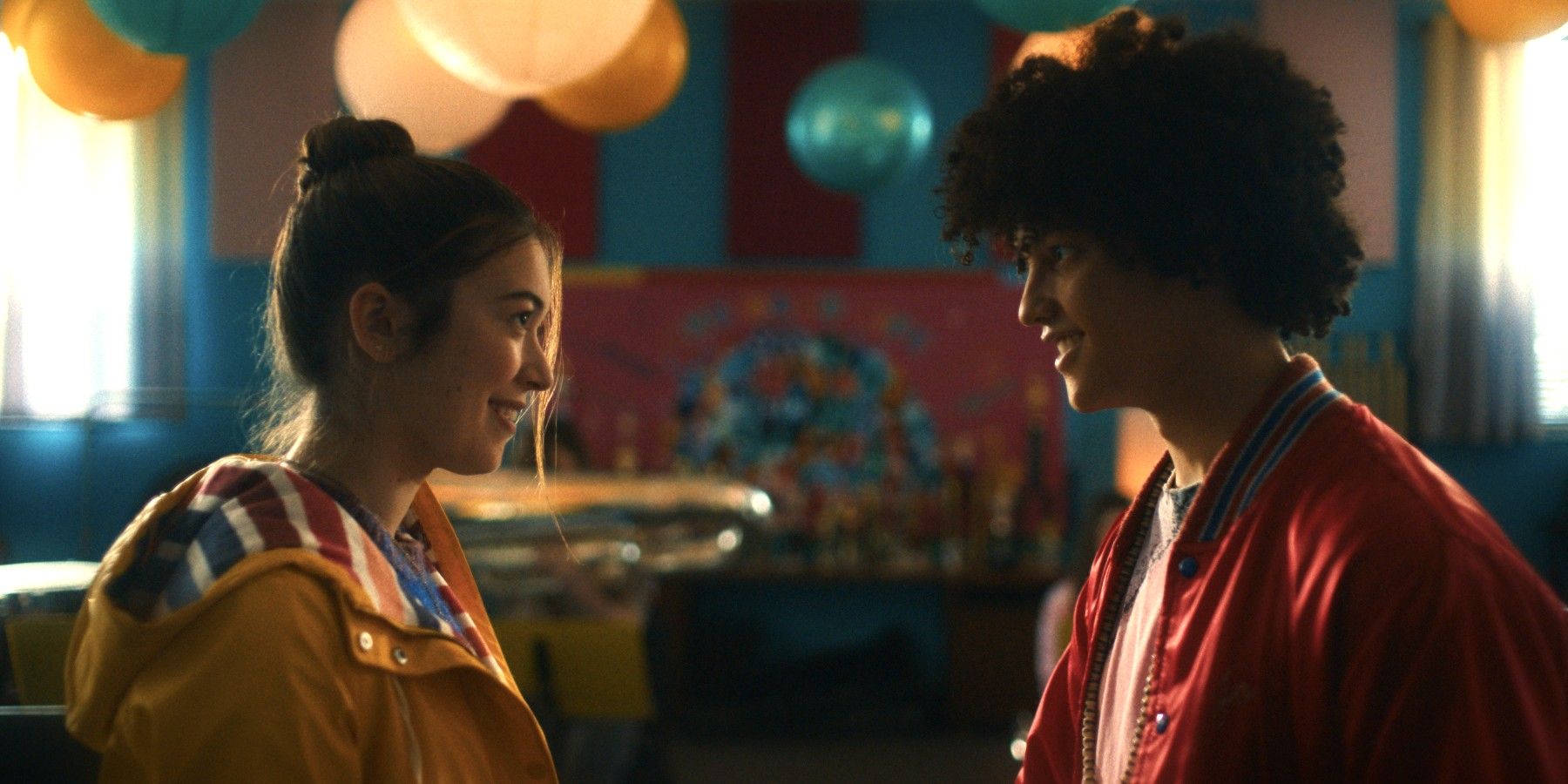 The Sky is Everywhere stars Grace Kaufman, Pico Alexander, Jacques Colimon, and Jason Segel in director Josephine Decker's coming-of-age romantic drama. The A24 and Apple TV+ Original movie is based on the 2010 book The Sky is Everywhere about 17-year-old musical prodigy Lennie Walker, who is grieving the sudden loss of her older sister while forming a complicated romantic connection with new student Joe Fontaine. While the movie has a 65% critic score and a 58% audience score on Rotten Tomatoes, Kaufman's performance and the story's core optimistic tenderness make The Sky is Everywhere worth a watch.
19
The Banker (2020)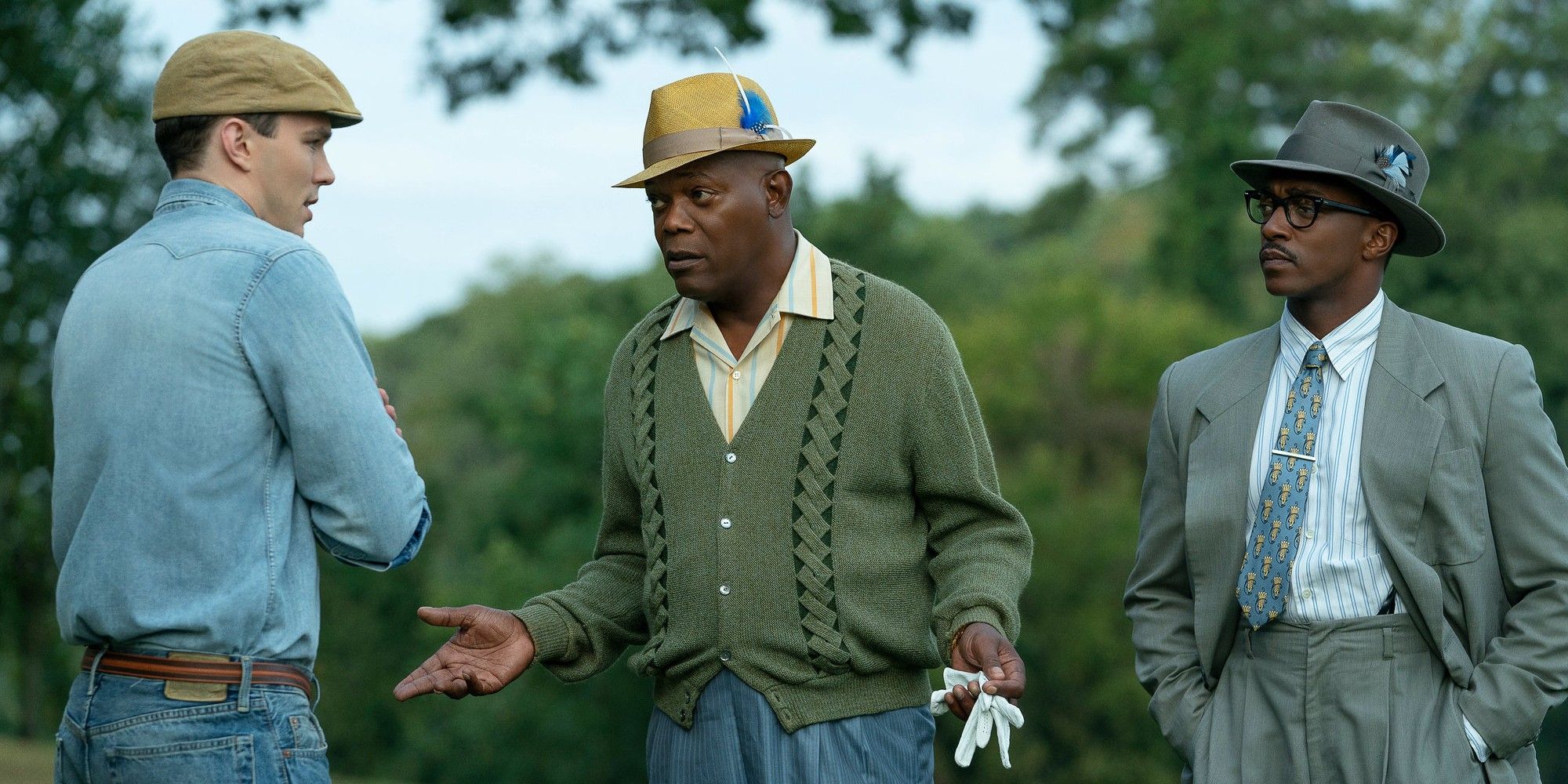 The Banker is another Apple TV+ Original movie that boasts a gripping story and an accomplished cast, including Anthony Mackie, Samuel L. Jackson, and Nicholas Hoult. The period drama is based on the true story of Bernard Garrett and Joe Morris, two of the first African-American bankers in the U.S. The Banker has been praised by critics for its lead actors' strong performances and the importance of its story, with the movie holding a Certified Fresh 79% score on Rotten Tomatoes. The Banker also holds a 100% score from audiences on Rotten Tomatoes, indicating high acclaim from viewers.
18
Greyhound (2020)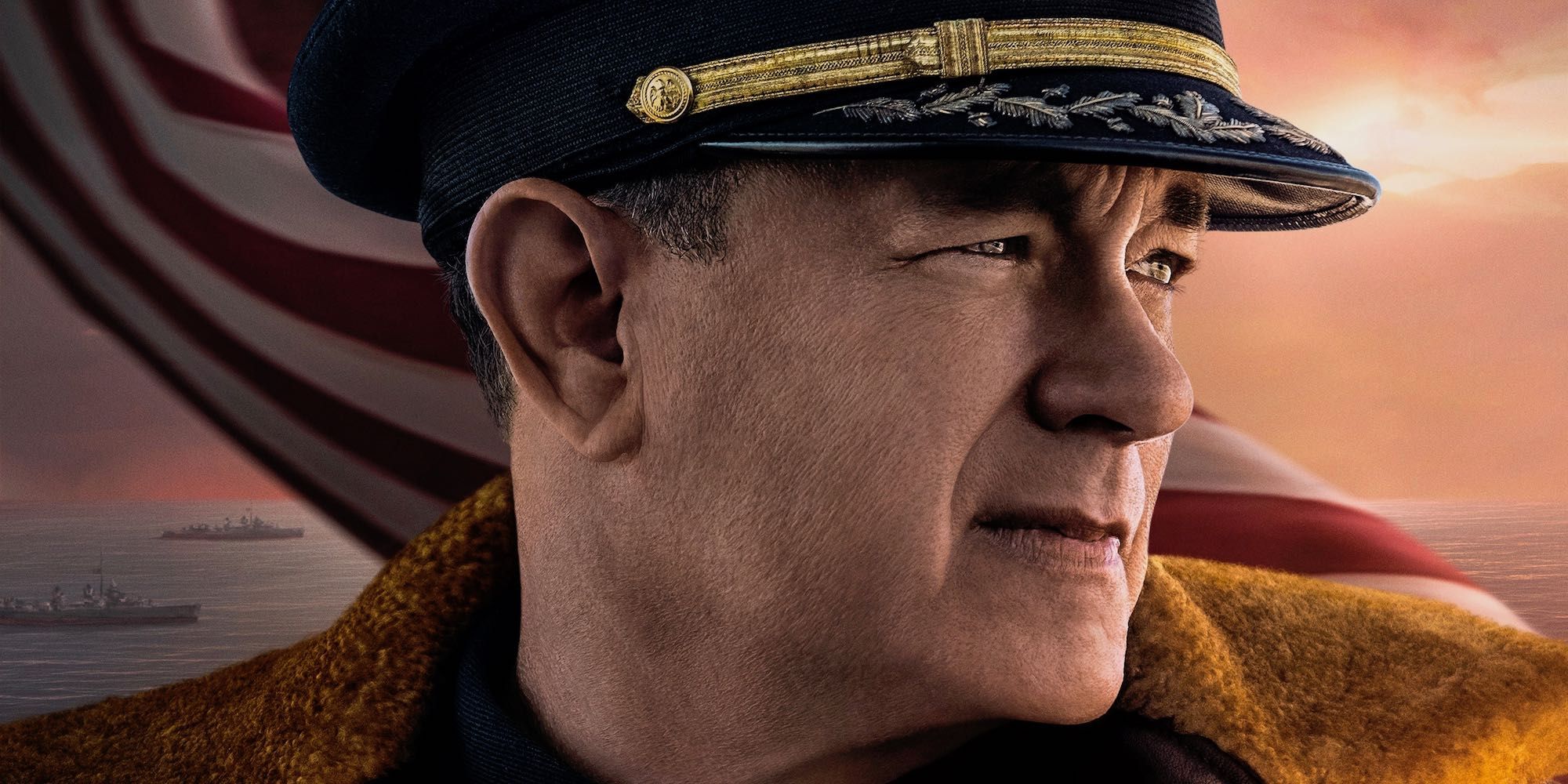 The Tom Hanks-starring Apple TV+ Original movie Greyhound depicts a thrilling war story about a U.S. Navy commander who finds himself in the middle of World War II's Battle of the Atlantic, which is the largest and longest naval battle in history. At only 90 minutes long, the movie is fast-paced and full of action, which led it to have one of the most-watched streaming debuts on Apple TV+. Greyhound also holds a Certified Fresh 79% score via critics on Rotten Tomatoes, as well as a 75% positive audience score on the review aggregator. The popular movie also earned an Oscar nomination for Best Sound.
Related: Greyhound True Story: What Was Actually Real & How Accurate The Movie Is
17
Entrapment (1999)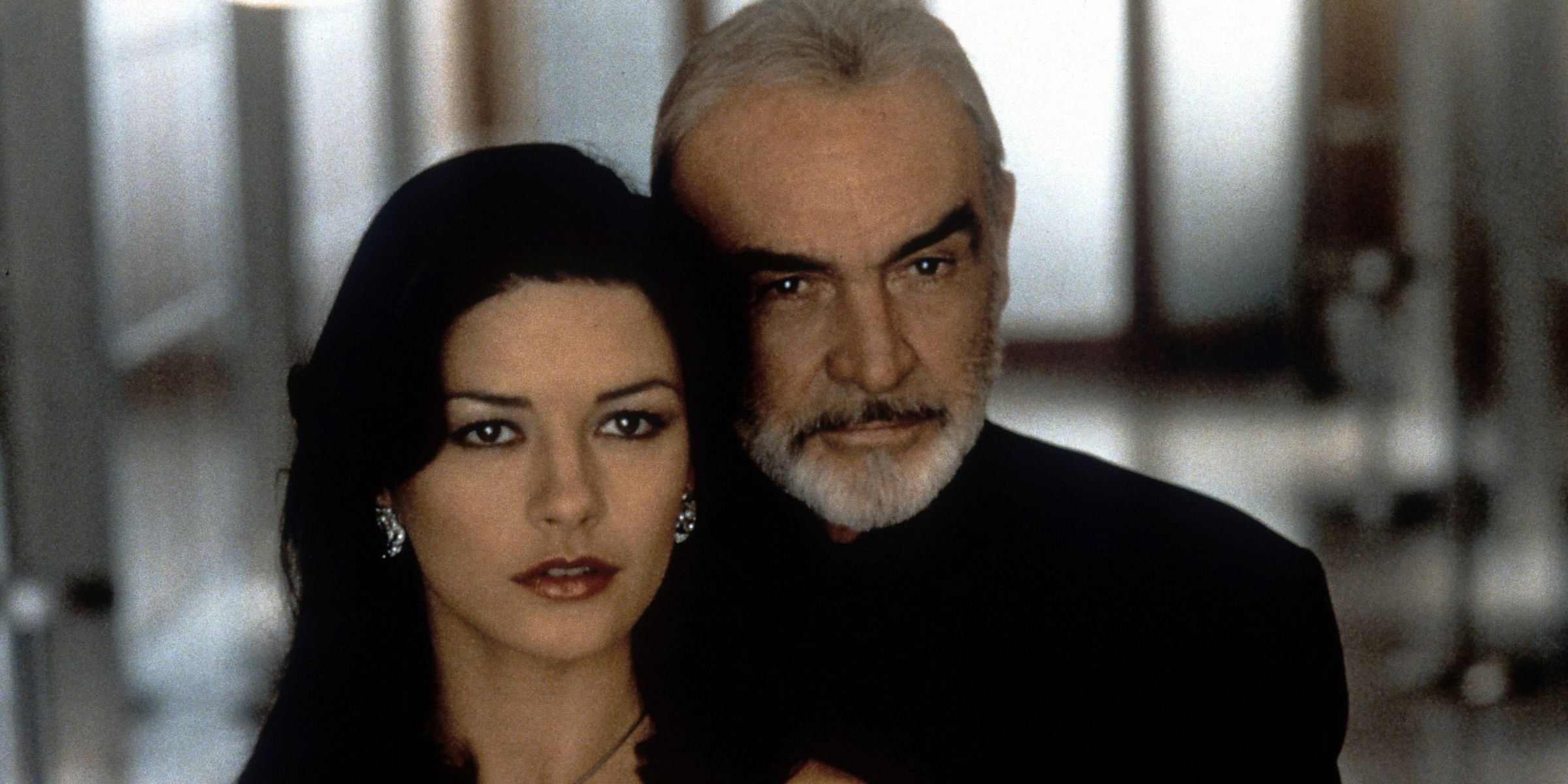 Catherine Zeta-Jones and James Bond actor Sean Connery star in the 1999 action thriller Entrapment, which is one of the few non-original movies available to stream on Apple TV+. The heist movie follows an insurance agent who goes undercover to track down and capture an art thief, though the agent must devise an even riskier heist to keep her cover. Based on the cast chemistry and entertaining premise, Entrapment overcame its mixed critical and audience reviews to become a blockbuster upon release, grossing over $212 million at the worldwide box office.
16
Swan Song (2021)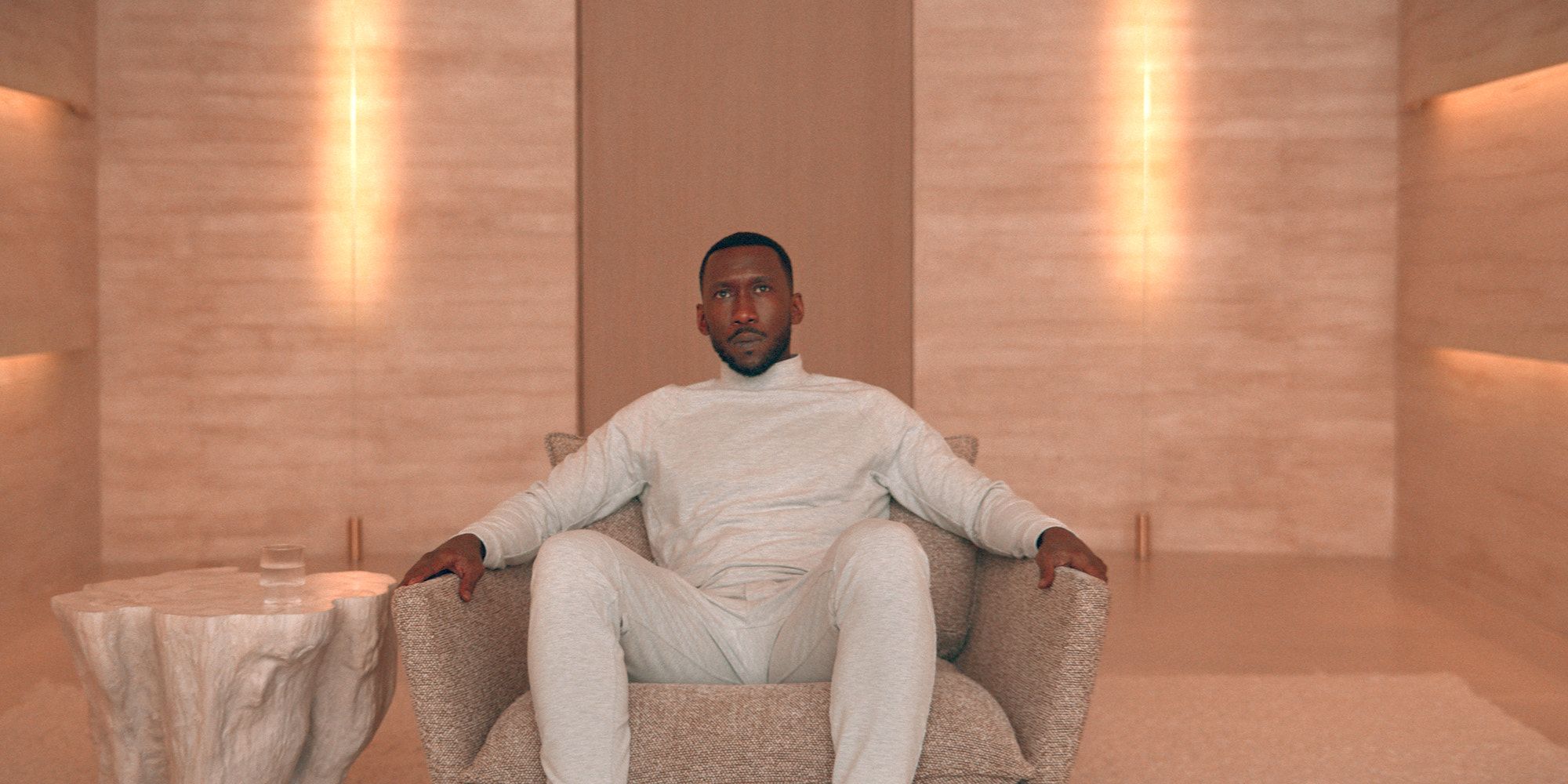 Swan Song stars Oscar-winner Mahershala Ali alongside Glenn Close, Naomie Harris, and Awkwafina. The romantic sci-fi drama tells the story of a terminally ill man given the option to replace himself with a clone and spare his family grief, leaving him to contemplate whether to discuss the offer with his wife. Apple TV+'s Swan Song has been praised for its cast, particularly Ali, who was nominated for a BAFTA Film Award and a Golden Globe for his performance. As one of the best movies on Apple TV+, Swan Song holds a Certified Fresh 79% Rotten Tomatoes score from critics, with audience reception repeating this assessment with a 77% positive rating.
15
The Boy, The Mole, The Fox & The Horse (2022)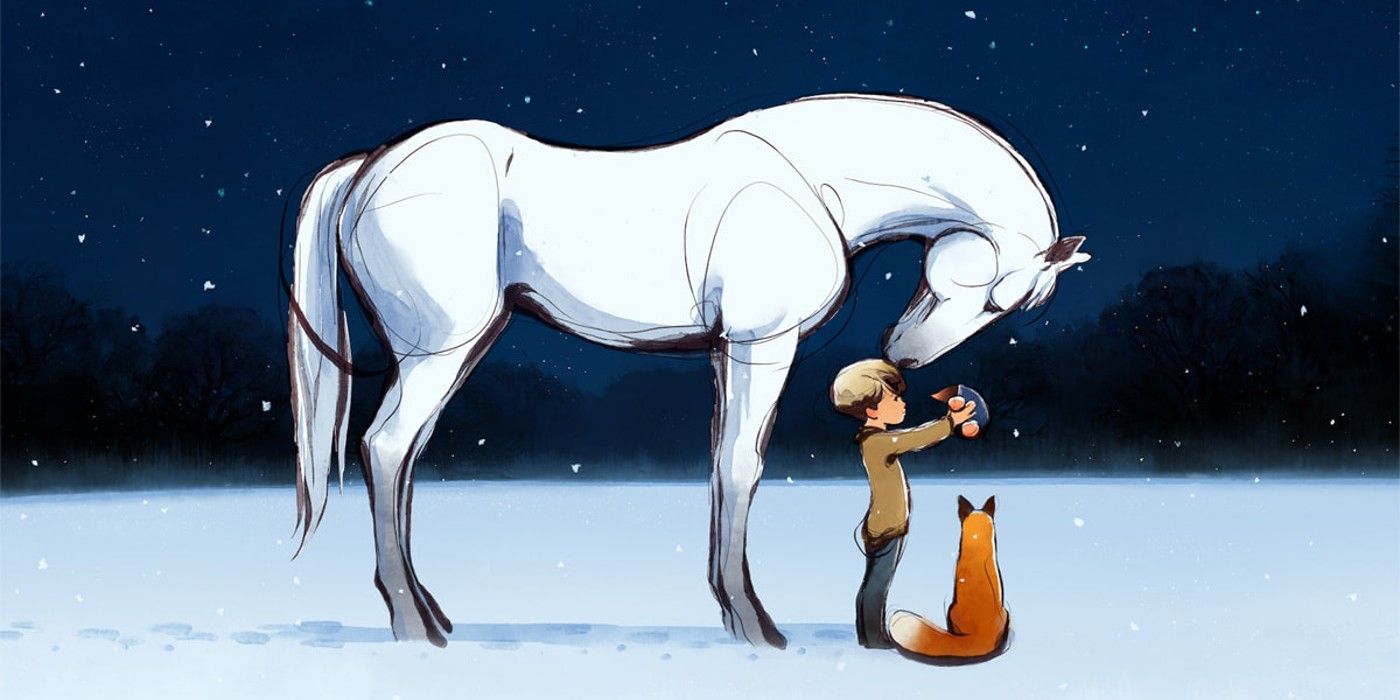 The Boy, the Mole, the Fox and the Horse is another animated short film that earns a place as one of the best movies on Apple TV+. Based on the 2019 children's book of the same name, The Boy, the Mole, the Fox and the Horse depicts a story about the four eponymous characters. The Apple TV+ Original has achieved plenty of acclaim from critics and audiences, including a nomination for Best Animated Short Film at the 2023 Academy Awards and a win for Best British Short Animation at the 2023 BAFTA Film Awards.
14
Matchstick Men (2003)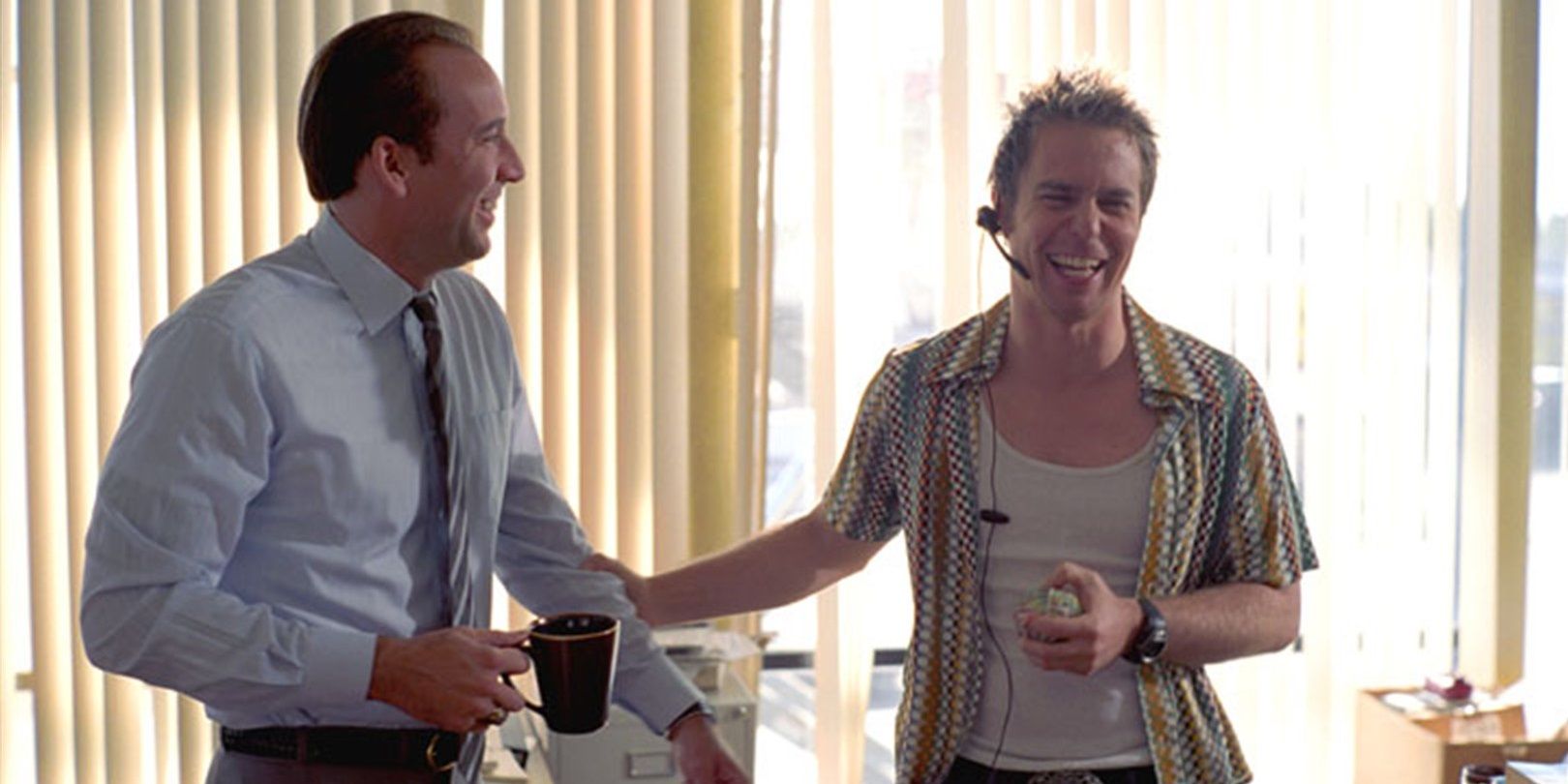 Another movie in Apple TV+'s library that wasn't made by the streaming service is Matchstick Men, a 2003 black comedy starring acclaimed actors Nicolas Cage and Sam Rockwell. From influential Alien director Ridley Scott, Matchstick Men follows depressed con man Roy and his partner, Frank, whose jobs are complicated by the arrival of the former's teenage daughter. The movie holds a Certified Fresh 82% score from critics and a 74% score from audiences on Rotten Tomatoes, indicating widespread popularity. The movie is entertaining and easy to watch, with much praise to be said for the actors' performances.
Related: Every Nicolas Cage Movie Ranked Worst To Best
13
The Five-Year Engagement (2012)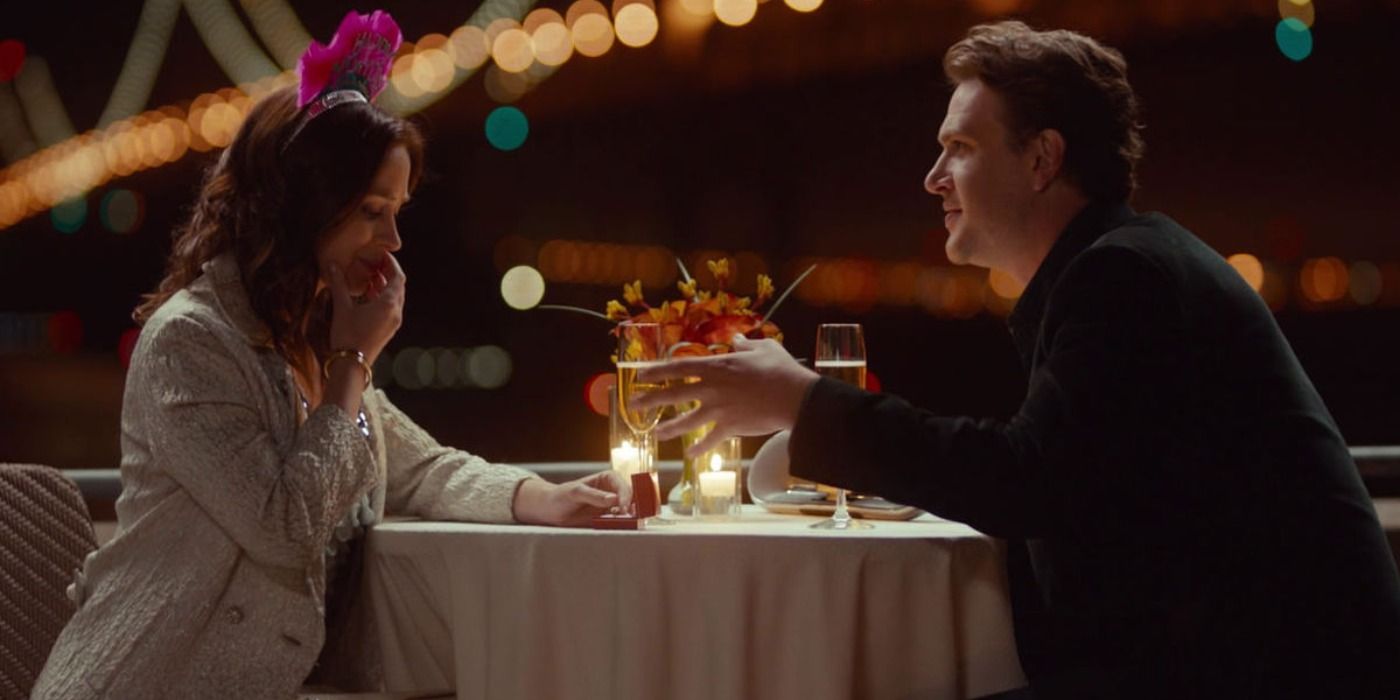 Produced by renowned comedy filmmaker Judd Apatow, the rom-com The Five-Year Engagement stars Jason Segel and Emily Blunt as a couple whose continually delayed wedding causes them to question their impending marriage. Holding a 64% score on Rotten Tomatoes, critics and audiences have praised the chemistry between Segel and Blunt, as well as the movie's comedic charm and sentimentality. It stands as one of the most entertaining movies to watch on Apple TV.
12
Cherry (2021)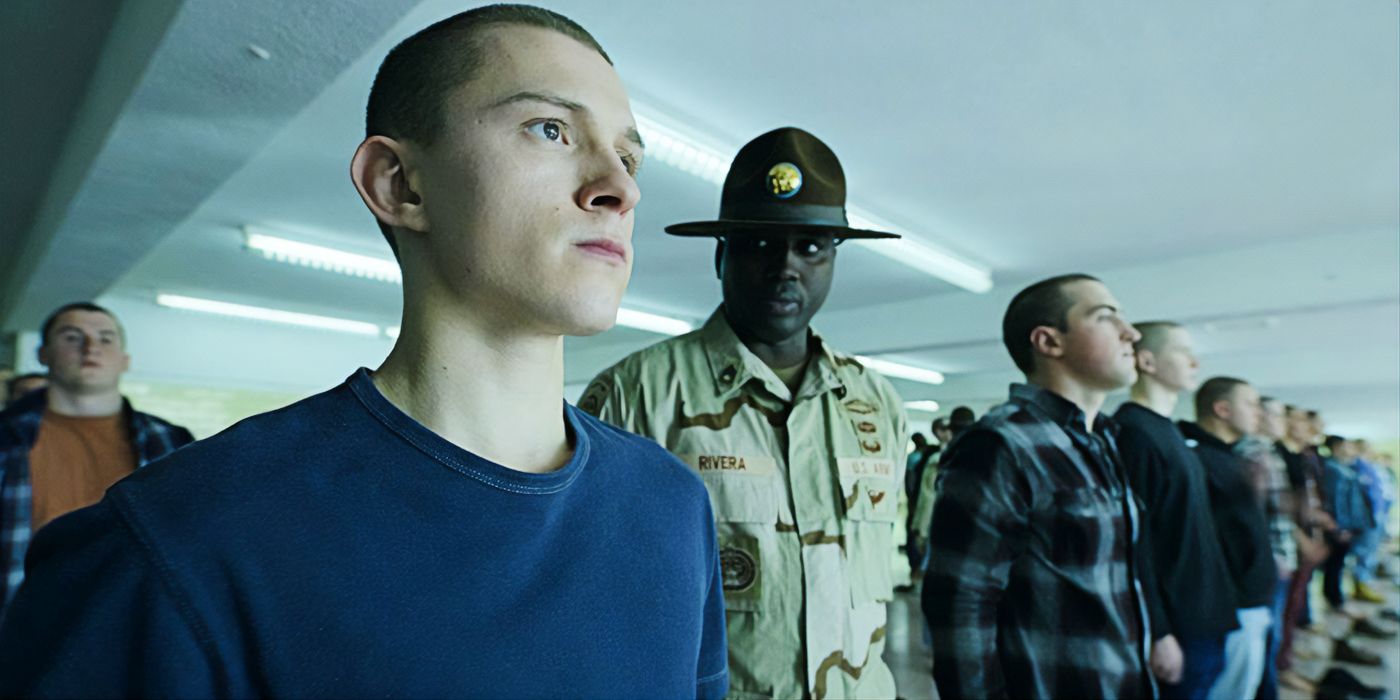 Tom Holland leads the Russo brothers' drama Cherry as a young man who meets the love of his life but risks losing her due to poor decisions and life changes. While the Apple TV+ movie received negative reviews from critics, Cherry is notable for its artistic direction and fresh visuals from Avengers: Infinity War and Avengers: Endgame directors Anthony and Joe Russo. Holland is also praiseworthy for his performance in Cherry's title role, making it a must-watch for fans of the Spider-Man actor who want to see his on-screen emotional depth and versatility outside the MCU.
11
The Greatest Beer Run Ever (2022)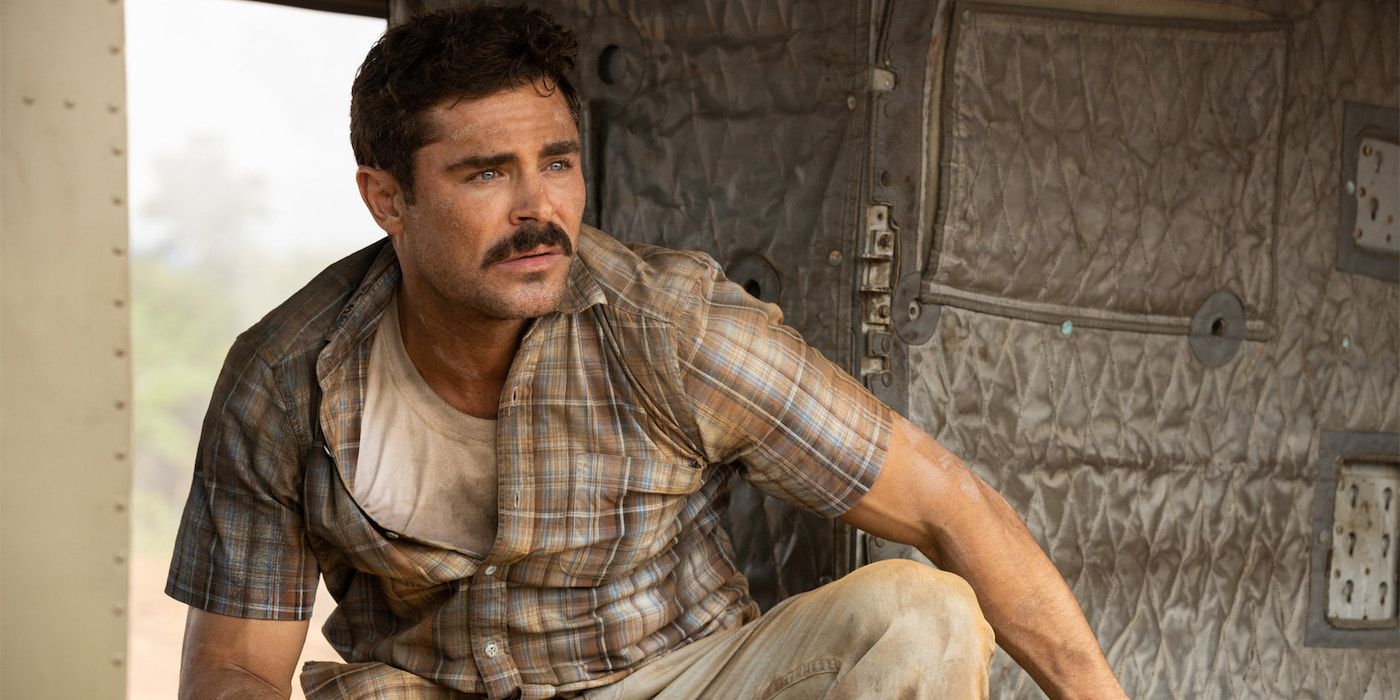 Starring Zac Efron and Russell Crowe, Peter Farelly's The Greatest Beer Run Ever is a biographical war dramedy that depicts the 1968 true story of John "Chickie" Donahue, a young war veteran who snuck into the Vietnam War to deliver beer to his on-duty friends. Although The Greatest Beer Run Ever's true story adaptation received mixed reviews from critics with a 43% rating on Rotten Tomatoes, the movie has a 91% score from audiences on the review aggregator. It was also among the top 10 most popular streaming movies after its Apple TV+ release, making it one of the platform's biggest movie premieres.
10
The Italian Job (2003)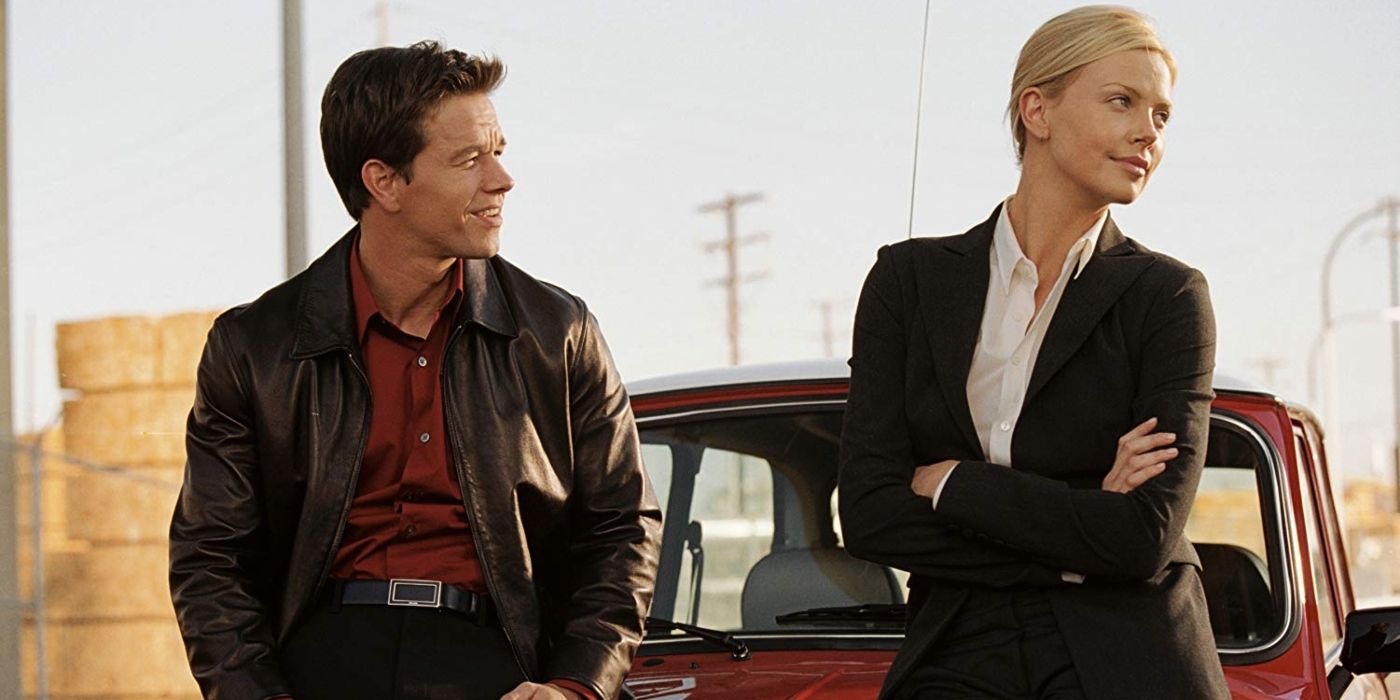 A remake of the 1969 heist film of the same name, The Italian Job stars Mark Wahlberg and Charlize Theron as members of a criminal team vowing to take revenge on their former partner. The 2003 version was a huge box office hit, raking in over $176 million worldwide. The Italian Job is a thoroughly entertaining movie and succeeds in modernizing the 1969 original, primarily due to its all-star cast. The popularity of the movie which is temporarily available on Apple TV+ is also represented by its 72% positive critic score and 80% audience score on Rotten Tomatoes.
Related: Mark Wahlberg's Best Movies,Ranked
9
On The Rocks (2020)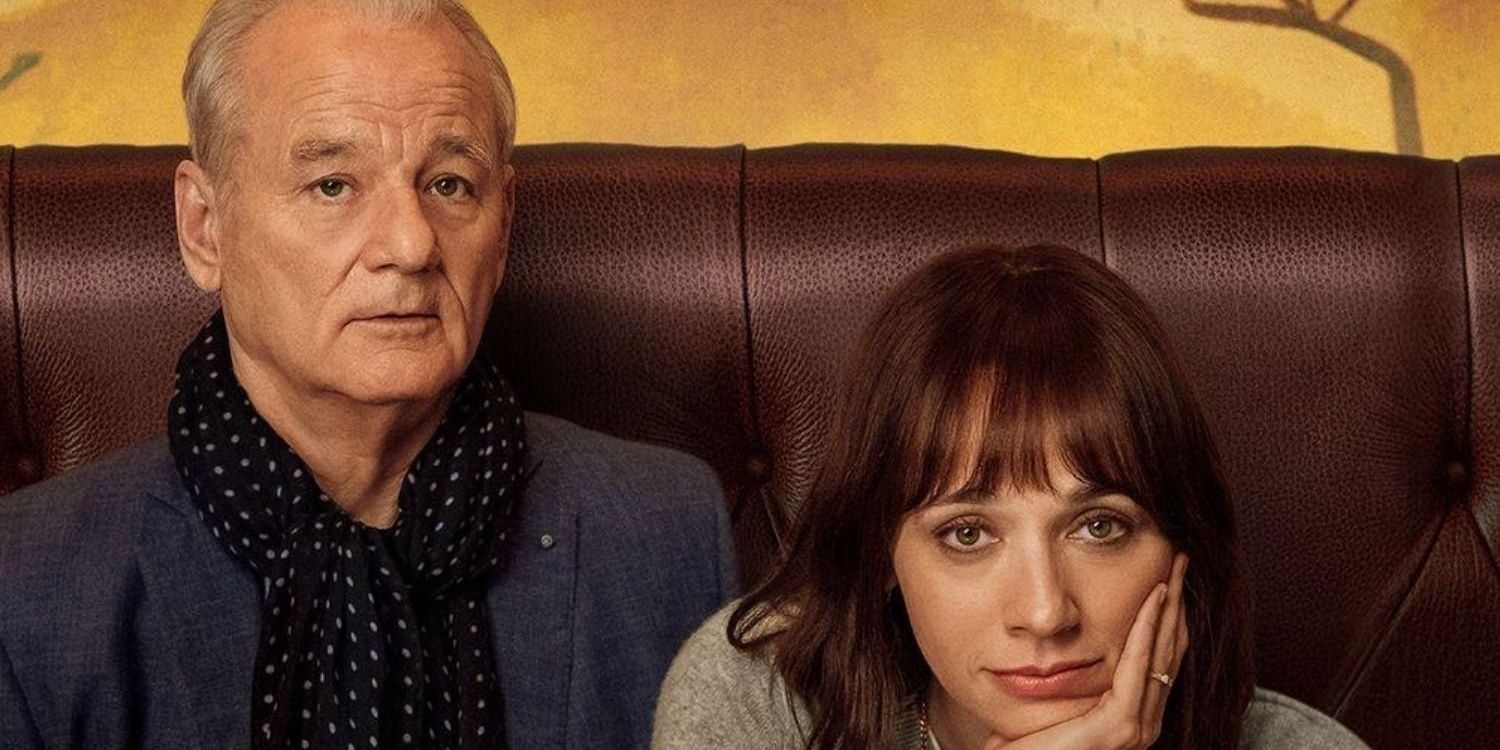 From Academy Award-winning filmmaker Sofia Coppola, On the Rocks is an Apple TV+ Original distributed in partnership with A24. The movie stars Bill Murray and Rashida Jones as father-daughter duo Felix and Laura, who team up to spy on her husband. The light-spirited dramedy has been praised by critics for its marriage-exploring story, Murray's everlasting charm, and easy-to-watch premise. With acclaim from critics and an 87% score on Rotten Tomatoes, On the Rocks is one of the best Apple TV+ Original movies.
8
Beastie Boys Story (2020)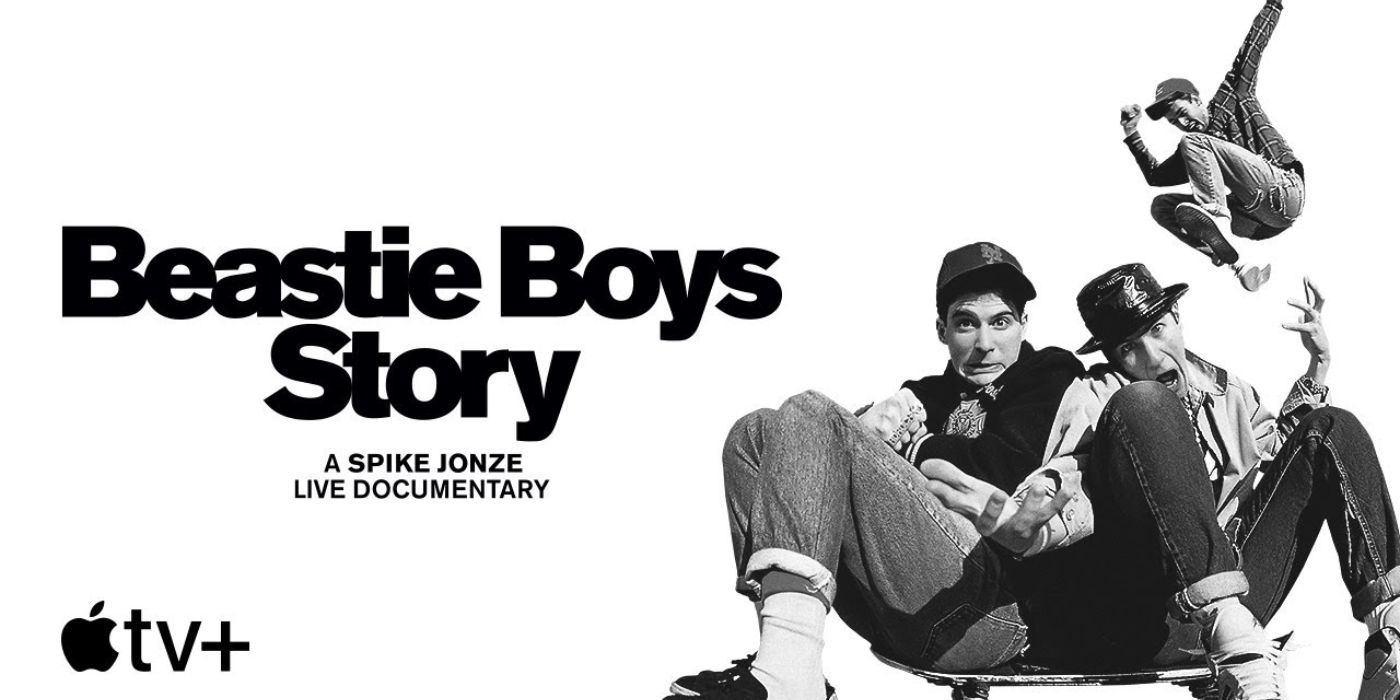 Exploring the story of the iconic '90s hip-hop group the Beastie Boys and the 40-year friendship between its members Michael Diamond, Adam Horovitz, and the late Adam Yauch. Apple TV+'s live documentary is considered a must-watch for new and old fans of the musicians. The film comes from Being John Malkovich director Spike Jonze, who helmed multiple music videos for the Beastie Boys back in the 1990s, most famously the award-winning "Sabotage." Beastie Boys Story holds a Certified Fresh 94% score from critics and 85% score from audiences on Rotten Tomatoes, making it one of the best-reviewed Apple TV+ Original movies.
7
Sharper (2023)
Among Apple TV+'s newer slate of original programming is Sharper, a movie about a con artist who targets Manhattan billionaires. Sharper's star-studded cast includes Julianne Moore, Sebastian Stan, and John Lithgow, who all work together to form a twisty and entertaining thriller. With a 70% score from critics and 74% rating from audiences on Rotten Tomatoes, as well as a surprise ending, Sharper is worth a watch for fans of the cast and clever con movies.
6
Selena Gomez: My Mind & Me (2022)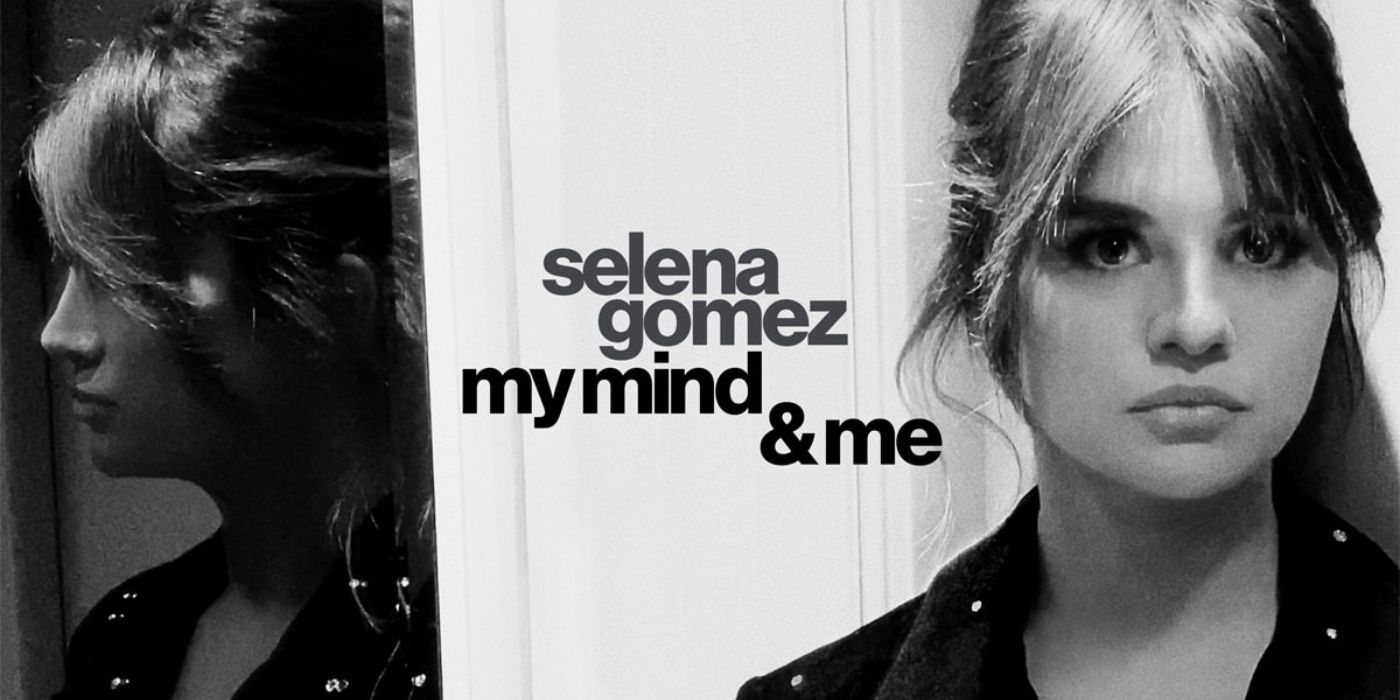 This documentary about a six-year period in the career of actress-musician Selena Gomez is a must-see depiction of and commentary on stardom and mental health struggles. The intimate and raw nature of the Apple TV+ Original documentary movie and its important themes make Selena Gomez: My Mind and Me an interesting and thought-provoking watch for fans of Gomez or casual viewers alike. At the helm of the film is Alek Keshishian, who directed the massively successful and influential 1991 documentary Madonna: Truth or Dare. The 2022 documentary has a 97% critic score and 94% audience rating on Rotten Tomatoes, indicating its vast popularity and acclaim.
Related: Why Only Murders In The Building Is Great For Selena Gomez's Future